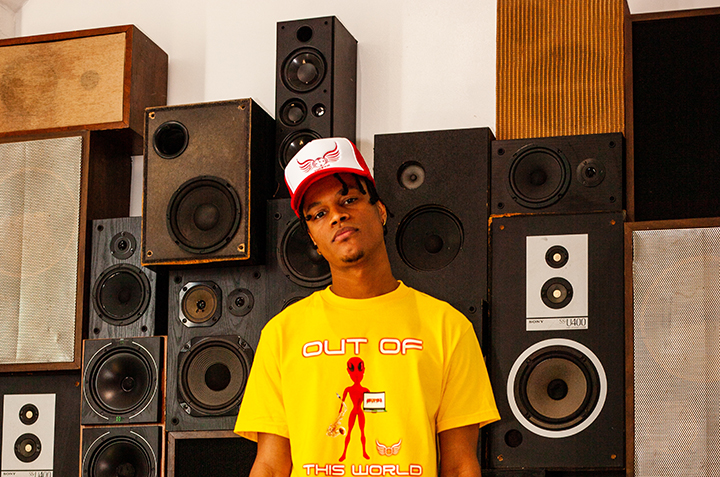 YikeMike is the producer with an artistic mind able to create the perfect sound to match any artist he collaborates with.
Born and raised in Rancho Cucamonga, California, YikeMike has risen to fame as an American music producer, DJ, and businessman. His style is coated in smooth fluid rhythms accentuated by a recurring bass sound which brings a unique energy and substance to the music he produces. This ear and skill he's developed has propelled him into stardom in the industry. To date, he has collaborated with mainstream artists like Almighty Suspect, Blueface and YBN Nahmir, among others. Being a master of freestyle beats as well, he has received compliments in the spotlight for his "WhyYouBullShittin" beat that has been featured on viral freestyle videos by artists like YBN Nahmir and even the originator of the WhyYouBullShittin song, Suga Free.
YikeMike can shapeshift his selections to cater to any audience. His sets at parties are renowned for their infectious vibe and ability to move a crowd with every song that exits the speakers. This has added levels to his status, able to influence large crowds with the weight of his name alone. While his resume is long, notable accolades are his performance at the annual TMZ featured "Califreaknik" party in California by Donny2Real and being co-signed by Drake for his production on hit anthem, "Next Big Thing" for the rapper Blueface.
YikeMike's latest creation is off his upcoming collaborative tape with KayDaBandit. The song, titled "Say Period" is a balanced blend of cool and nostalgia, perfect for cruising and enjoying the vibe or setting that chill mood at the club. YikeMike is building an unforgettable legacy like his influences DP beats and Metro Boomin that will silence the haters who ever doubted his dreams and talent.
Follow his online presence and support his career as his sound inspires the industry.
Soundcloud: https://soundcloud.com/yike-mike
YouTube: https://www.youtube.com/channel/UC7pBg2pkyKlyWjP36pz6FaQ
Apple Music: https://music.apple.com/us/artist/yikemike/1383905809
Genius (Credits): https://genius.com/artists/Yike-mike