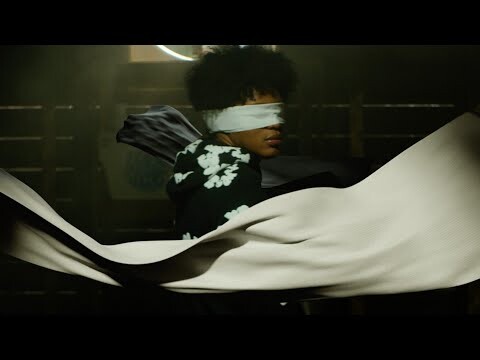 Yatta Bandz pours his heart and soul into his romantic rap tunes, garnering a large fanbase with his songwriting chops and emotional honesty. Giving the cinematic treatment to a highlight from his recent album, Yatta shares the video for "Fallin Again." A duet with rising R&B star Tatiana Manaois, "Fallin Again" is a story of perseverance, as both singers put their past heartbreaks behind and take a leap of faith into a new meaningful relationship. In the video, directed by Jay Pusha, Yatta and Tatiana discover the way their worlds change as they open themselves to love–once they resolve to take a chance on love, their drab, beige apartments transform into a luscious and inviting fantasy landscape.
Yatta Bandz is a special type of artist that has a perfect blend of melody and lyricism. His music is thoughtful and authentic with a range of subject matters and emotions. In an exclusive interview with HipHopSince1987.com he talks about his creative process balanced with his day to day lifestyle as an artist on the rise in the music industry. He has a universal sound but is strill true to his Bay Area, California roots as a songwriter and performer. He has been taking music serious for quite some time and it is well-deserved that his music is starting to really take off!
He has a signature sound that has been developed over time has he always liked to sing and then found ways to sing on different kinds of beats to create so many different moods with his songs. He has a way of catching the vibe of each different beat he does to properly craft his anthems. He has songs that are special and with high-quality video content to match his catalog. He recently released the "Tuff Luv" project and now has a new visual for "Fallin' Again". He has a great ear for beats that work best with his voice for his intense work ethic.
He talks about the importance of the visual element of his music and that the fans deserve something special from his videos. He has a "go with the flow" attitude toward success sacrificing late nights and early mornings to properly handle the business side of his creative art. He talks about the journey of being an artist in these interesting times and what he does to stay focused and motivated to keep showing and proving with his career.
He talks about what's next with is music but right now is focused on the "Tuff Luv" album and supporting it's release.
© 2023, Seth "Digital Crates" Barmash. All rights reserved.