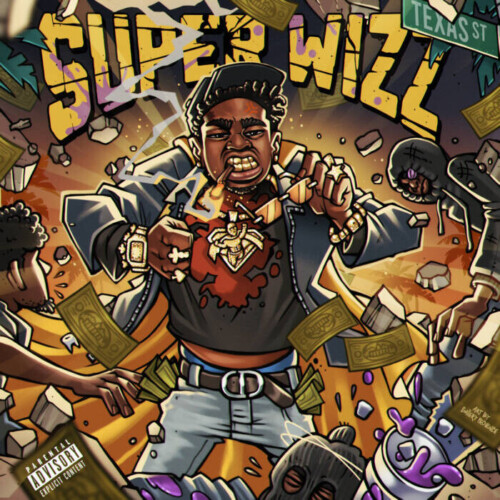 Wizz Havinn is redefining the Florida rap scene with his new album, Super Wizz out now. The album boasts 18 tracks and features some of Florida's most notable producers, including Ddot Freezing, highlighting that unmistakable Tallahassee sound. Super Wizz spans a range of styles, from the bold anthem "Check Me" to the more ambient "One Thing," showcasing a rich tapestry of musical influences. A standout track, "Randy Orton," underscores Wizz's partnership with up-and-coming talent Luh Tyler, marking a compelling, swamp-born pairing.
In the adjoining music video for "Eminem," Wizz Havinn links up with Detroit's mellow rapper Veeze. Set against a backdrop of soft acoustic guitars and powerful 808s, Wizz boasts about his superiority over rivals and his flashy lifestyle, while Veeze adds his own flair, rapping about his luxury items and humorously noting the lack of recognition from his protégés in rap.
© 2023, Seth "Digital Crates" Barmash. All rights reserved.