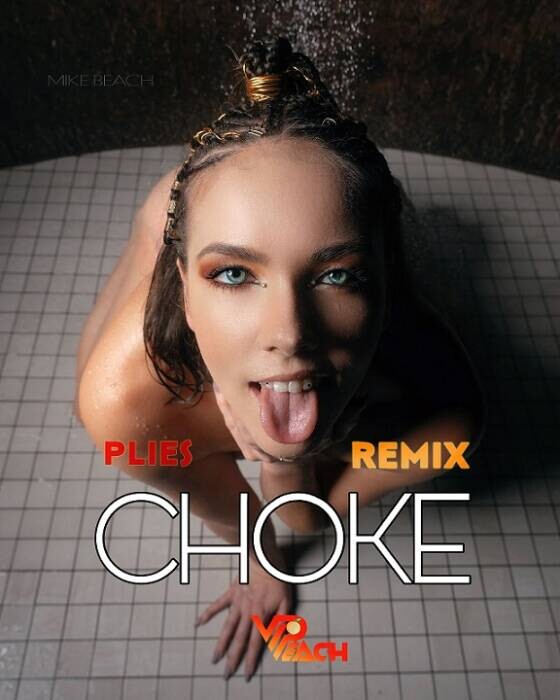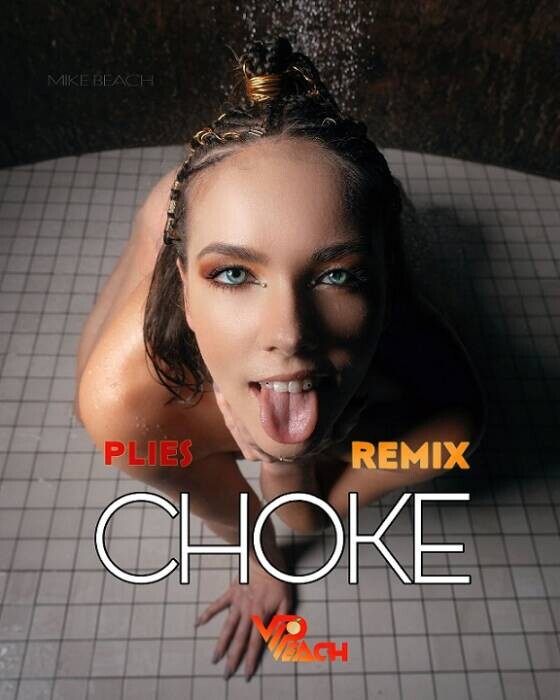 VIPeach, an independent artist, mentor, and event producer from Cincinnati, has been working non-stop ever since moving to Florida, showing no signs of slowing down. She recently released her new single, "The MockingJay," on November 17th and casually made a remix of Plies' new single, "Choke," which was released just two weeks ago.
Although VIPeach is a Cincinnati artist, she recently relocated to Tampa, Florida. She has been performing weekly in the Tampa area, and during one of her shows, Plies' engineer was in attendance. Impressed by her performance, he reached out to her the next day, inviting her to record at Executive Studios, which VIPeach later discovered was the same engineer and studio that Plies uses.
VIPeach has always been a fan of Plies, going back to 2009, and has been following him on Instagram. She shares, "I've always loved Plies' music and enjoy following him on Instagram. He is thoroughly entertaining, always making me laugh. He fearlessly calls out Trump, which I respect because I'm also outspoken and have always been involved in activism and politics. Especially during the Trump era, I helped organize protests against him. So I respect Plies for using his platform to speak out, despite the potential backlash he may receive. I noticed that he had released a new song called 'Choke,' and I was excited to hear some new music from him. When I first heard the song "Choke," I was like, "Awa yeah, this is about to be my new anthem!" However, I must admit that I genuinely enjoy being choked during sex, so I found it hilarious that he made a song about it. Inspired by his track, I decided to create a song from a girl's perspective.
Coincidentally, I had already been planning to invite Plies to perform at my annual concert called "Peach Fest." It's funny how it all came together. Back in August, I was trying to decide which artist I wanted to book, so I made a list of all the artists I could potentially book. Eventually, I narrowed it down to two people, and Plies was one of them.
That's when I got the idea to use this remix of his song as a way to grab his attention and hopefully secure him as a performer at my event. I have organized and thrown over 14 concerts by myself, including one with Twista in 2022.
So, I recorded the song with his engineer and tried to persuade him to send it to Plies, but he was hesitant. As a result, I decided to post the song on Instagram and tag Plies in it every day. I also asked other people to tag him to get his attention. I never expected him to actually post it on his page! My intention was simply for him to hear the part where I asked him to perform at my concert.
I was thrilled and immensely grateful when Plies shared my song, showing me that kind of love. It has undeniably helped my career by receiving his recognition. However, I am still putting in a lot of effort to convince him to come and perform at my concert because that was my ultimate goal with this song.
While writing this song, I couldn't help but laugh because it was so raunchy and sexy. I knew there was a possibility of facing backlash, but the lyrics are true. I have experienced everything that I wrote about in the song. Even though I create various types of music with the aim to inspire, I believe it's okay to create fun and sexy songs like this to express that side of my artistry as well. I also wanted to include some themes of Britney Spears because of how Plies trolls her on instagram. So my friend Arianna Holiday who is also an artist just happened to also do a great Britney impression including her vocals in the song.
Seeing my hard work finally paying off felt incredibly satisfying. I have invested over $60,000 into building my brand in music. Many of my peers in Cincinnati never believed in me and wanted to see me fail. So, receiving this kind of recognition in the industry feels like a big slap in the face to all of my haters because success is the ultimate revenge."
VIPeach emphasizes that while she appreciates the publicity and recognition from the social media posts, she remains committed to working hard and striving to achieve the desired level of success in the music industry. She has no plans of letting up on her efforts.
Plies instagram post: https://www.instagram.com/tv/Czr7dBZMsag/?igshid=N2ViNmM2MDRjNw==
VIPeach insta: @_VIPeach_
All of VIPeach music and social media can be found here https://linktr.ee/vipeach
© 2023, StanleyGatero. All rights reserved.