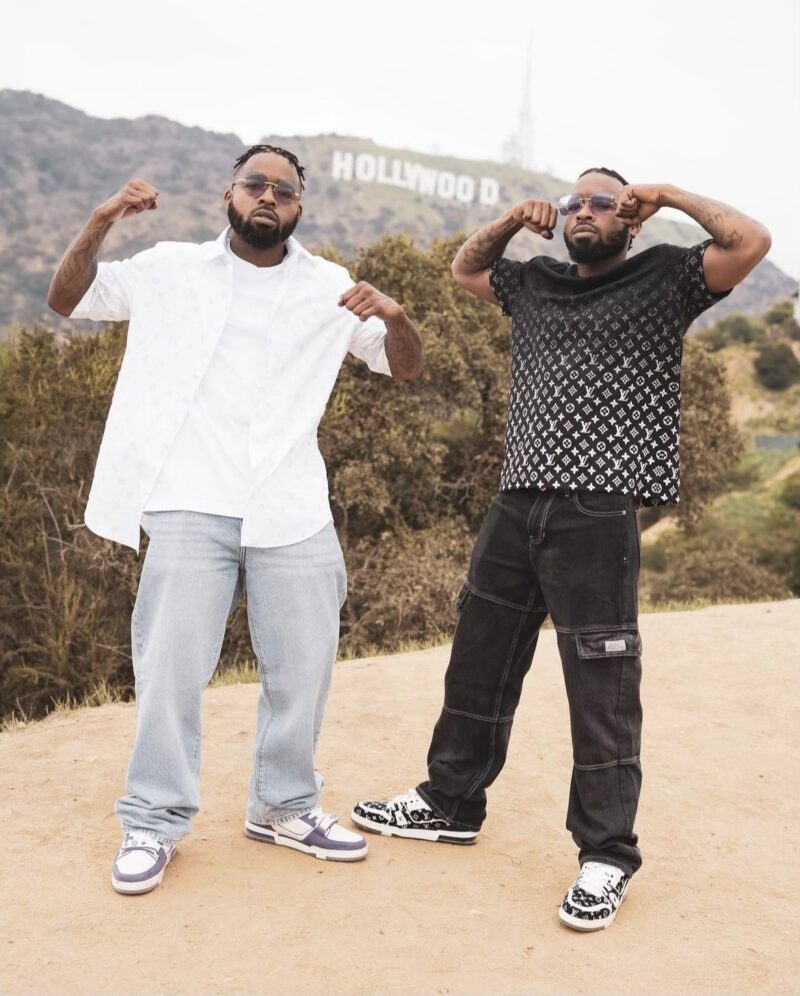 Twoes Lor and Twin YNOT Mal, hailing from North East Baltimore, MD, have carved their path in the music industry with a unique blend of influences and a straightforward approach to their craft. Inspired by the old-school cassette tapes their father used to play in the '90s, the duo has found their creative spark in the heart of Baltimore's music scene.
Roots of Inspiration: At the core of their musical journey is the influence of their father, Big Steve. The nostalgic sounds of the '90s, combined with the family bond, laid the foundation for Twoes Lor Twin YNOT Mal's venture into the world of music.
The Creative Process: Their creative process is as organic as it gets—locked in together, smoking Za (slang for marijuana), and vibing out to beats. This raw and unfiltered approach reflects in their music, creating an authentic connection with their audience.
A Day in the Life: Beyond the studio, an average day for the duo involves family time, business ventures, and hitting the gym. Balancing music, family, and entrepreneurship, they embody the multifaceted nature of modern artists.
Straightforward Messaging: In a world where some artists thrive on hidden meanings, Twoes Lor Twin YNOT Mal takes a refreshingly direct approach. Their music is straightforward, devoid of hidden messages, allowing listeners to connect with their authenticity.
Collaborations and Engagement: While currently collaborating mainly with each other, the duo remains open to working with other artists. Their engagement with fans is facilitated through social media, where they actively respond to DMs and interact in the comments, fostering a genuine connection.
Loves and Hurdles in the Industry: The freedom of expression in music is their favorite aspect, providing a platform to voice their thoughts. However, they express concern about the prevalence of inauthenticity in the digital age, where genuine artists face challenges amid a sea of personas.
Facing Challenges Head-On: Performance anxiety or anxiety surrounding new music releases isn't a hurdle for Twoes Lor Twin YNOT Mal. Instead, they embrace the energy that comes with it, turning challenges into opportunities for growth.
Words of Wisdom: For aspiring musicians, the duo advocates consistency, building a substantial catalog before releasing material, surrounding oneself with the right people, and, above all, keeping faith at the forefront of their journey.
Twoes Lor Twin YNOT Mal's story is one of family, authenticity, and resilience—a testament to the power of staying true to oneself in the ever-evolving landscape of the music industry. As they continue to make waves, the brothers from North East Baltimore are leaving an indelible mark on the scene, proving that realness and dedication can transcend the digital noise