November 20th, 2023, will be a date to remember for pop artist Intelligent Diva. Jacksonville Florida's Pop Rap Queen Intelligent Diva is returning with another amazing new single called "How I Feel" featuring Ty Dolla $ign. The global artist is ending this year with a bang.  The new single "How I Feel" is catchy with a melodic tune which is based on a true story.  The phenomenal American singer, songwriter artist Ty Dolla Sign is featured the hook of "How I Feel", where he sings about how he knows a woman is being mistreated by the man she's seeing.  The woman calls him after hours, and he knows what she wants.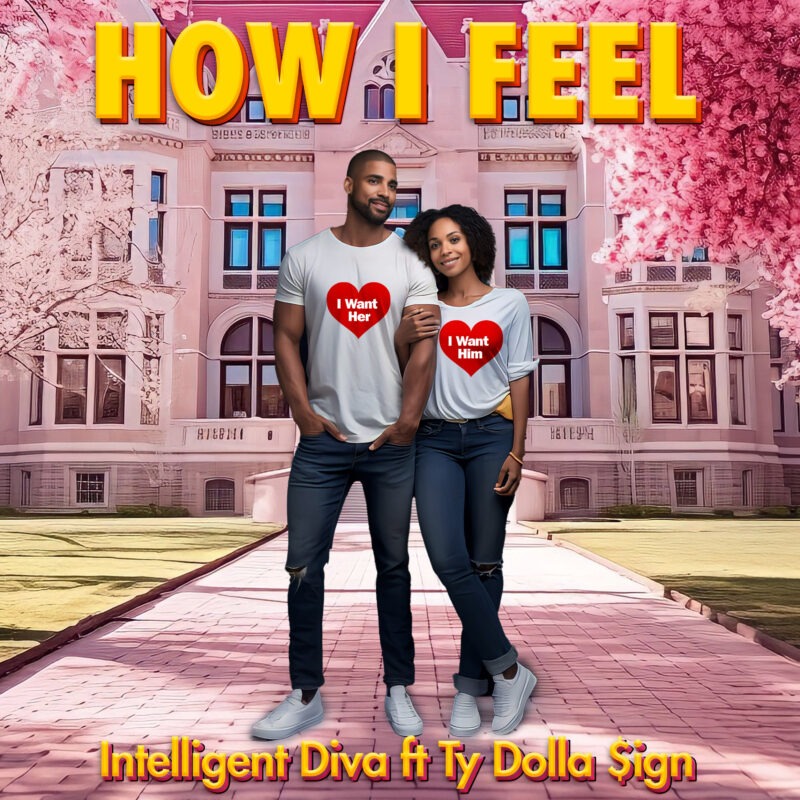 Intelligent Diva fuses her all the elements in a lyrical conversation as a response. She tells the story about how she caught her boyfriend cheating and describes the type of woman she is. There is also a music video which will drop on November 20th for the new single on You Tube, Vimeo and will debut on other major music video platforms. As an independent music artist, Intelligent Diva has landed some huge milestones within her musical journey. The new single drops "How I Feel, follows the release of her album Music Is Art which was released in October.  You should also check out the club banger "Whatever She Likes by Intelligent Diva ft Ty Dolla $ign. The listening pleasure of the music by Intelligent Diva is enjoyable and it gives fans a variety of musical genres to listen to.  You will absolutely love this collaboration by Intelligent Diva and Ty Dolla Sign.  Intelligent Diva is extremely talented and never disappoints on any music release. 
Save the date November 20th.  Get ready to add the single to your playlist and save it. It's a great song, at least this is how we feel. We know you will love it.  You can also save the link to premier the music video on November 20th, 2023, at midnight. 
Save the YouTube link to Video Premier "How I Feel "by Intelligent Diva ft Ty Dolla $ign
https://youtu.be/csnCM_G32Aw?si=LvaZKfJIq6YHaMUg
Stream the existing single Whatever She Likes ft Ty Dolla $ign on all streaming platforms:
https://open.spotify.com/track/04he56XZPqWujTPjD8BdOD?si=26c0df91f9d0418e
Follow Intelligent Diva on Instagram: https://www.instagram.com/intelligentdivamusic
Website: Record Company – Intelligent Diva Music
Online Merchandise Store: Shop at IDM Merch Boutique | Intelligent Diva