The Murder That Nearly Got Boosie Put To Death
What up gang. Back with the real you know what's the deal. You know I got ya'll on everything. You asked and imma deliver. Today we're going to spit the real on the Louisiana OG and legend, Boosie Badazz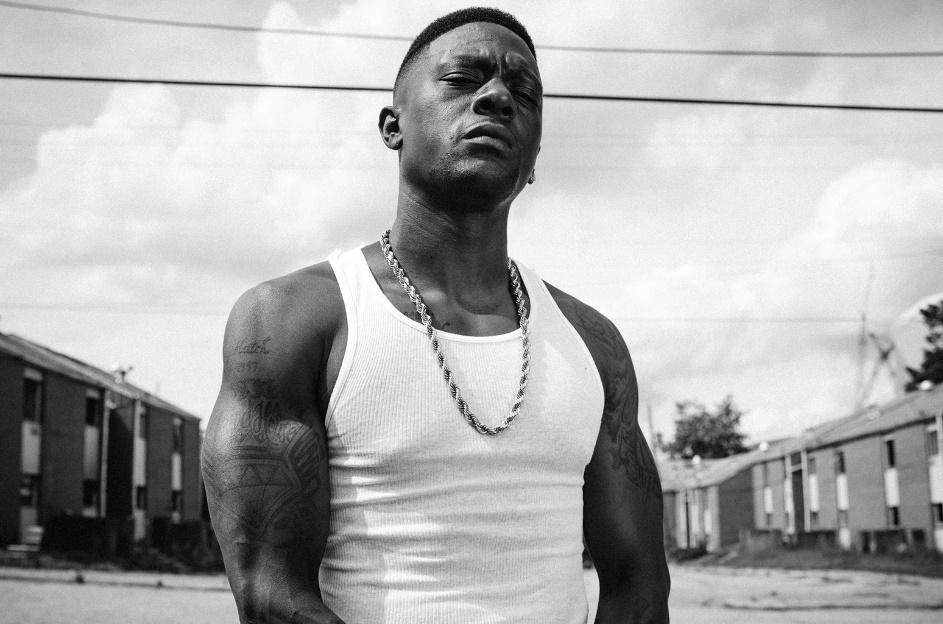 A lot of people see him smiling and living large now, owning his own record label, sports agency, doing movies, but before all this he was a youngin thugin with heavy power in the streets. Boosie dang near survived everything but it nearly cost him his life. In this vid we're going to focus on his murder charge, how the court nearly got him put to death using his own lyrics, and his shooter who got a tattoo saying "Yo Boosie Who's Next." I kid you not it's like something out of a movie. Let's chop it up and break it down.
When talking about Baton Rouge, Louisiana, the conversation has to mention Torrence Hatch Jr. better known as Lil Boosie aka Boosie Badazz. Boosie came up in the city with both parents, but it was anything but a model home. Boosie witnessed things no kid should. His pops was a OG in the streets and at times things got out of hand where he abused his moms but Boosie never ignored the good about him https://youtu.be/flgxkImUunw (0:06-0:32) Unlike his brother he was a daddies boy to the death of him always in the streets learning the ropes https://youtu.be/O_82Oq4k5ZU (0:26-0:40) Which is why his passing affected him so much https://youtu.be/O_82Oq4k5ZU (0:42-0:50) Before Boosie was even 14 years old, his father succumbed to his illness after living with a Tumor on his brain https://youtu.be/O_82Oq4k5ZU (0:08-0:25) It's also speculated that he was murdered.
That's when everything changed in Boosie life. From there he went on to stay with his grandmoms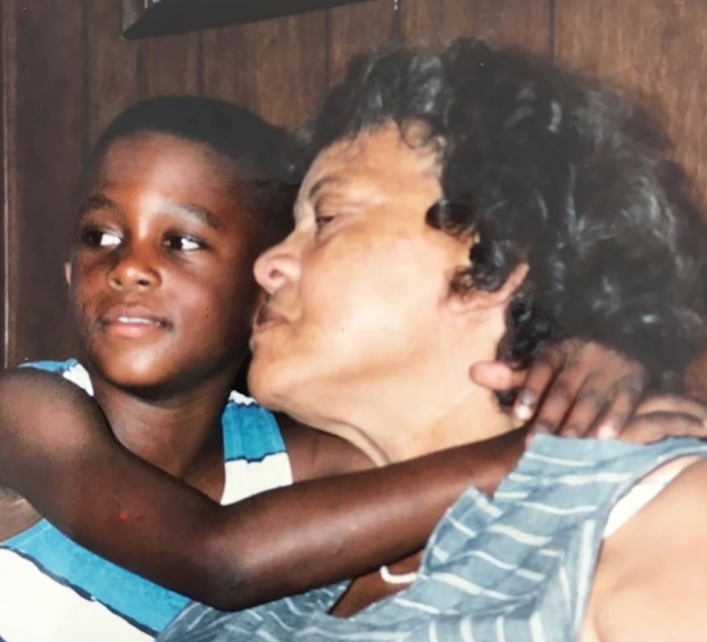 where the environment was surrounded by hustlers, gangsters, and drug dealers https://youtu.be/O_82Oq4k5ZU (1:18-1:33) Boosie was tired seeing his moms struggle and with his pops gone he knew he had to do something and man up. Instead of getting a 9-5, Boosie became his environment to secure a bag and better their lives. He had hoop dreams and was nice on the court https://youtu.be/cpsuemVmasg (0:30-0:42) but even that went down the drain once he turned to the streets https://youtu.be/O_82Oq4k5ZU (2:14-2:37) https://youtu.be/O_82Oq4k5ZU (1:34-2:05)
Boosie was going through it as just a teen, but the rap game and the streets became his way out and his therapy https://youtu.be/CIhSTFz3d2s (0:23-0:40) Late nineties, Boosie would join the rap collective "Concentration Camp" after being introduced to member C-Loc that took him in and mentored him in the rap game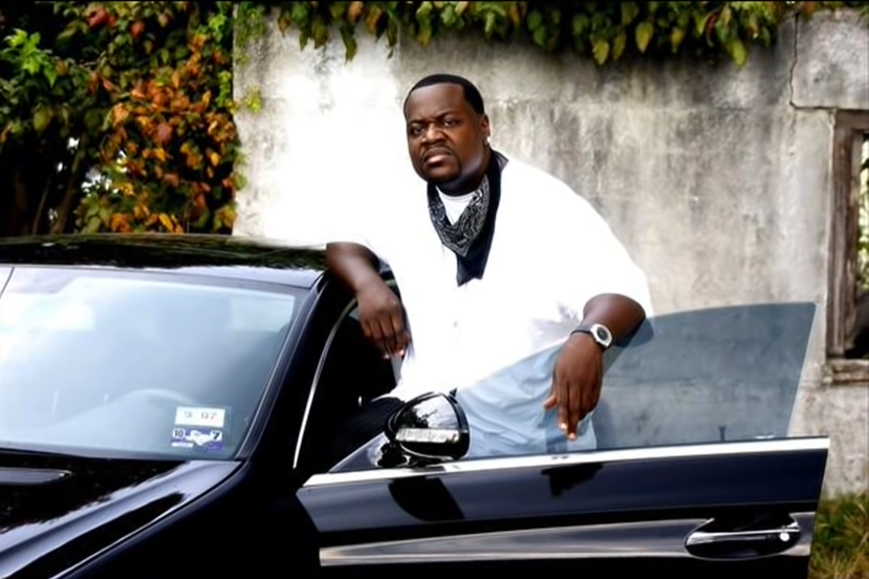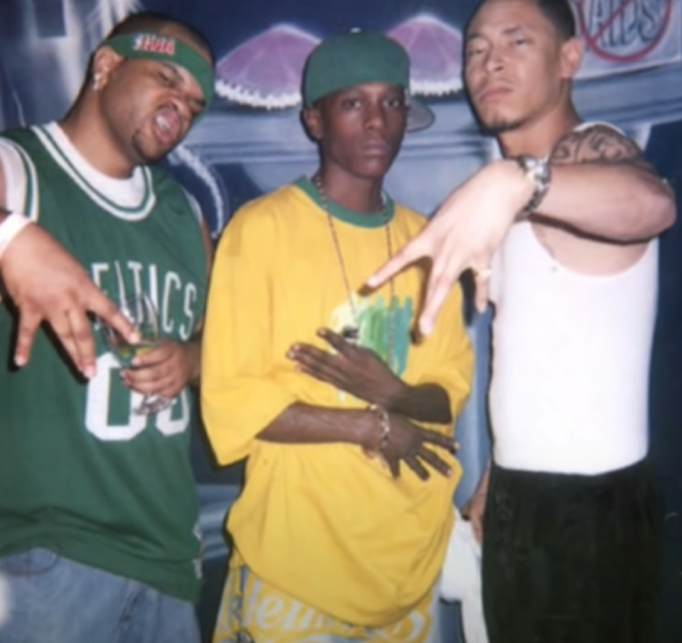 Boosie was featured on group albums like Thug Brothas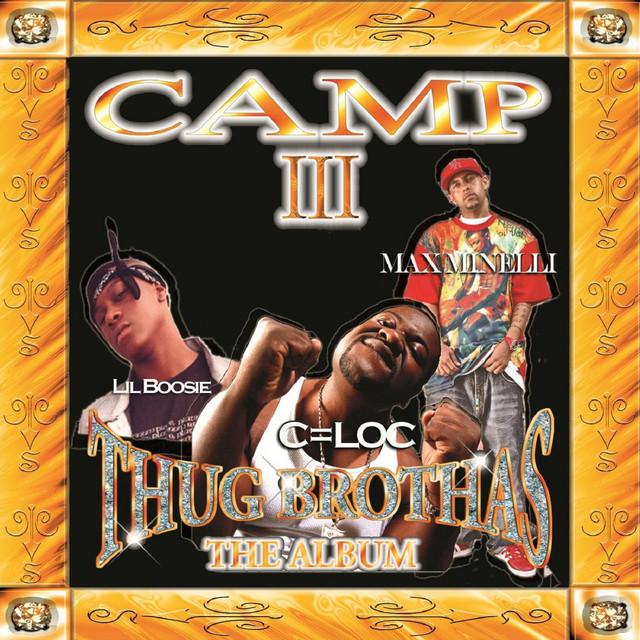 And C-Loc's album It's a Gamble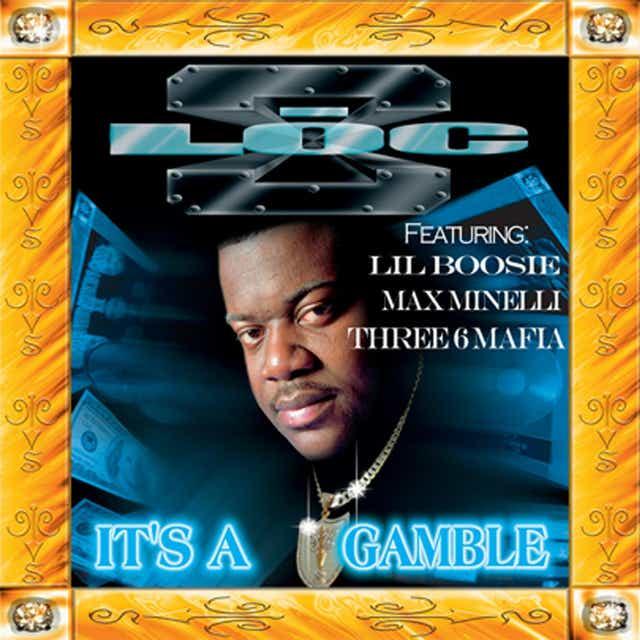 Bossie's raw unique flow and authentic hood bars quickly captured the ear of the streets in tracks like "Outlaw" with C-Loc https://youtu.be/kS6cOYwVb9k (2:21-2:45) Lil Boosie wasted no time feeding the streets. He dropped his debut solo album Youngest of Da Camp and it was up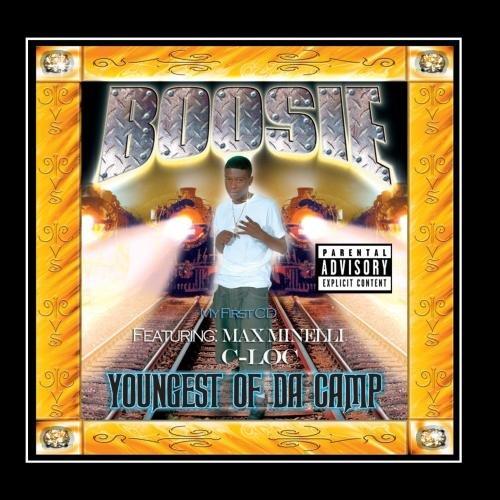 From there he released street bangers after street bangers like solo albums "For my Thugz"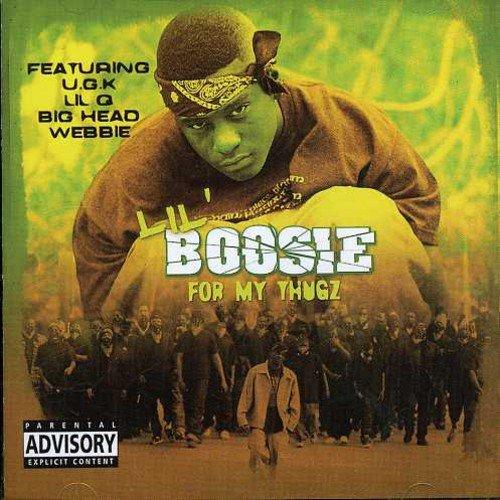 "Bad Azz"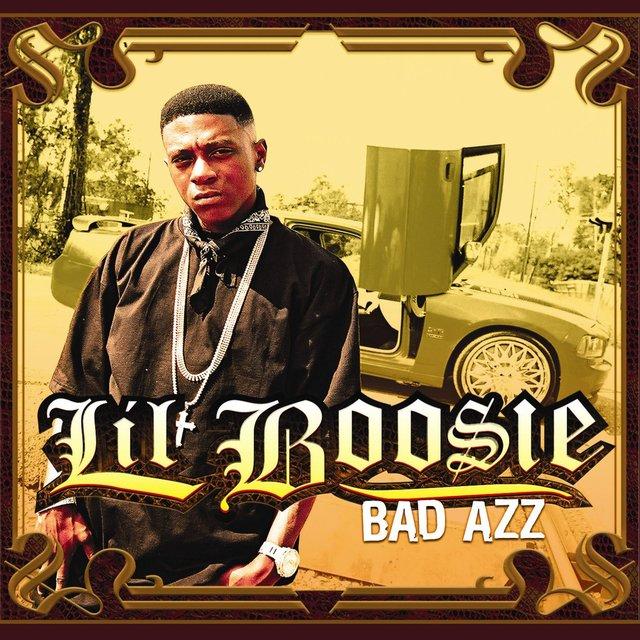 And collaborations projects "Ghetto Stories" and "Gangsta Musik" with his day one homie Webbie https://youtu.be/e9LzpkMajCw (2:55-3:08)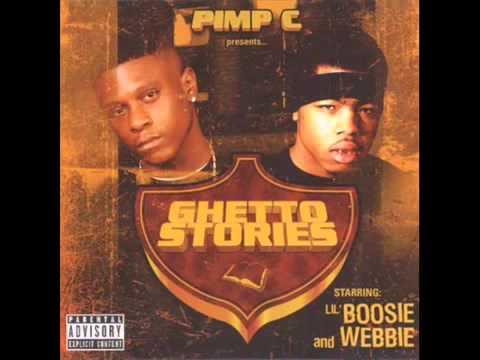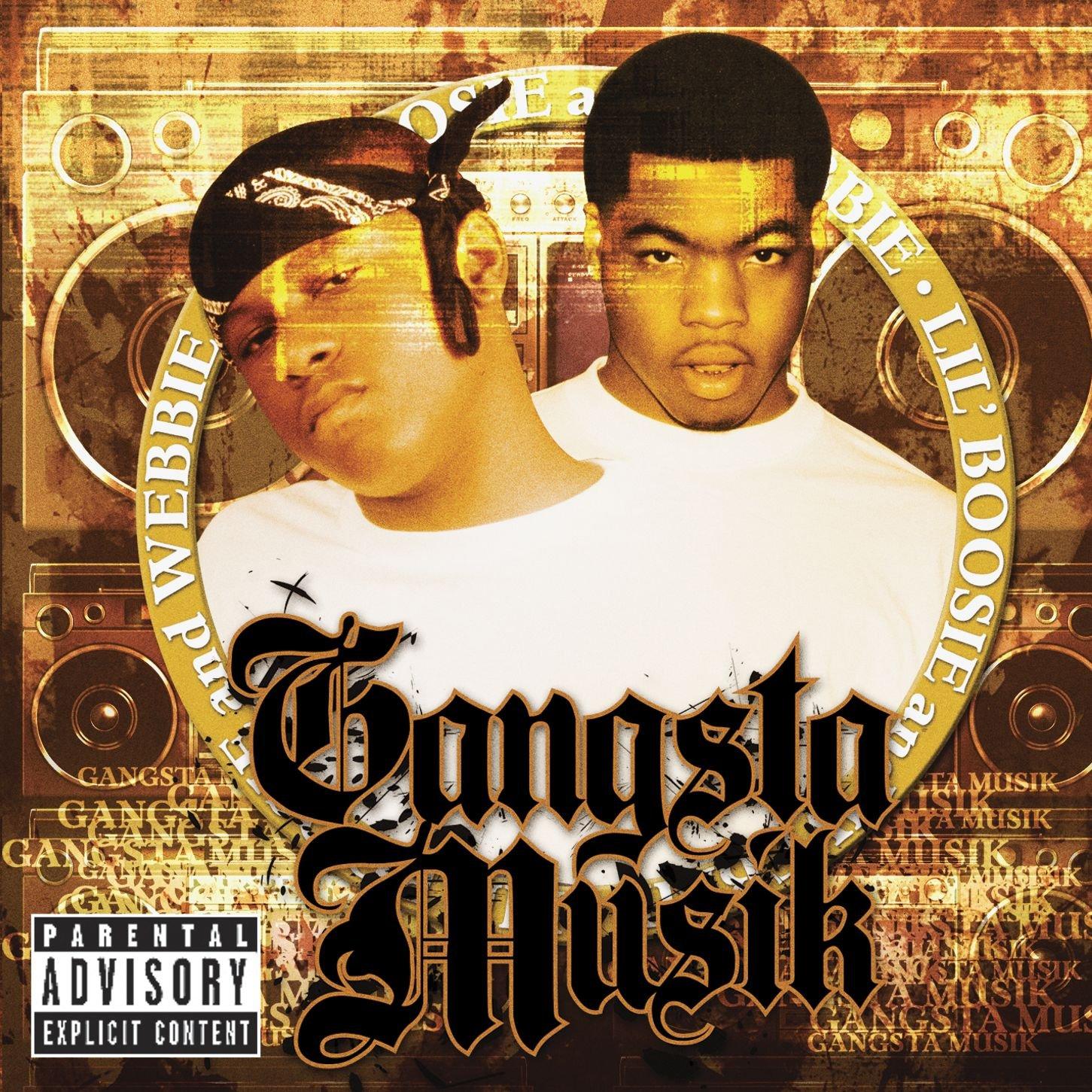 Boosie was taking over Baton Rouge, Louisiana, and reaching worldwide spittin' that real over beats https://youtu.be/WMKKUnwbehs (4:57-5:47) He was certified on wax and certified in the streets https://youtu.be/WMKKUnwbehs (23:06-24:45)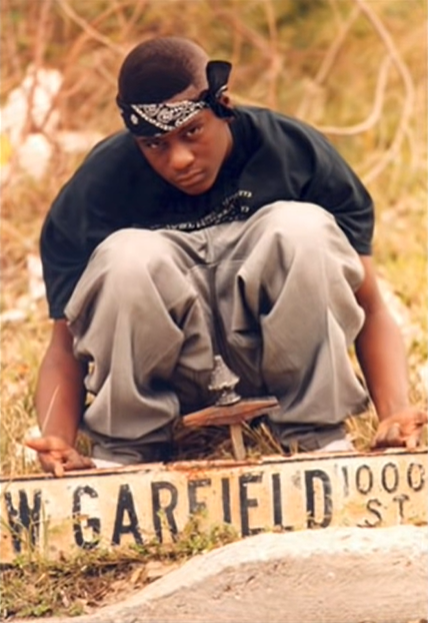 A youngin but a shot caller with the hood behind him https://youtu.be/WMKKUnwbehs (12:41-13:00) https://youtu.be/jJA1Jd_iBjo (1:46-2:35)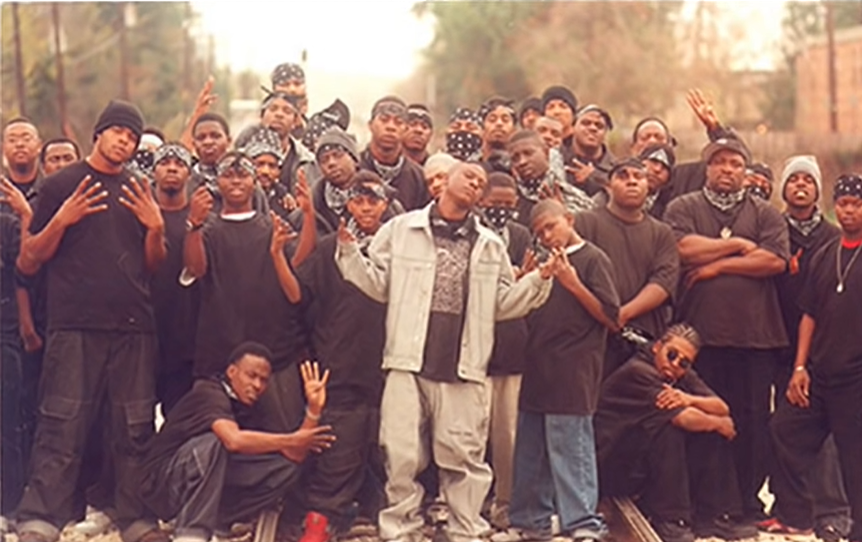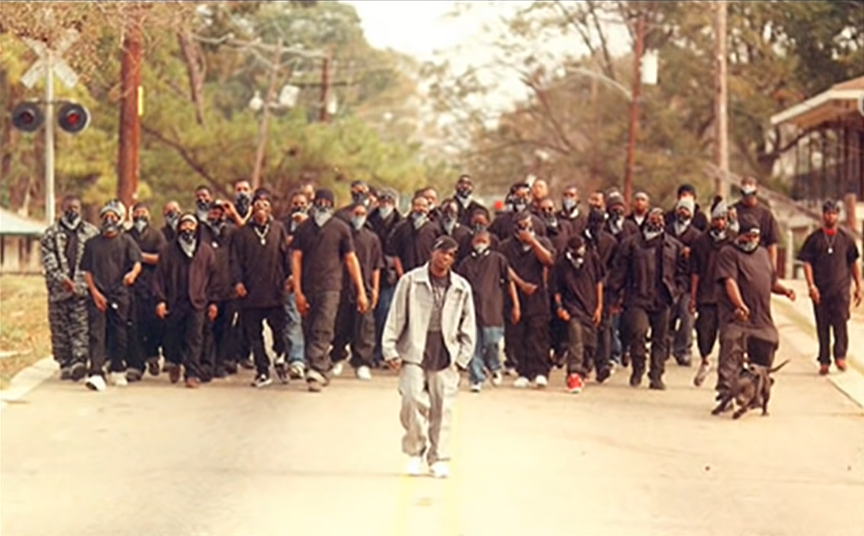 Boosie was strapped and ready for war and letting it be known, it was only a matter of time before the law targeted him https://youtu.be/WMKKUnwbehs (12:05-12:34) https://youtu.be/WMKKUnwbehs (40:13-40:28) The day finally came when cops caught Boosie lackin'. October 2008 East Baton Rouge sheriff's deputies found a bag of marijuana, a cigar loaded with weed and another unspecified drug and a gun in a car Boosie was driving. He was charged with third-offense possession of marijuana and possession of a firearm with a controlled dangerous substance.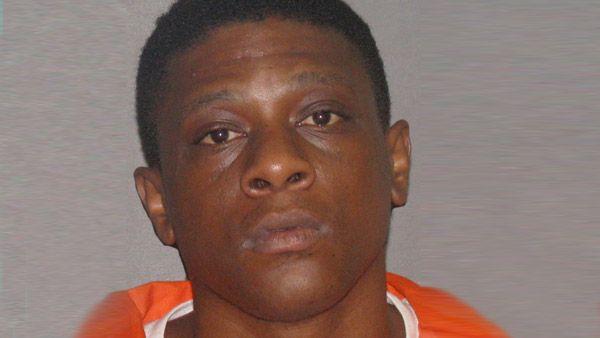 With his legal team putting in work, Boosie struck gold, getting a plea deal that cut his potential 10-year jail sentence down to at most two years of which one was mandatory https://youtu.be/nY_qRGoPztE (0:25-0:48)
https://www.vibe.com/music/music-news/lil-boosie-bagged-drug-possession-takes-plea-deal-46525/
Boosie caught a break, but the judge wasn't letting up. He made sure to let Boosie know any slip up and he's applying steady pressure on his top https://youtu.be/CIhSTFz3d2s (4:10-4:23)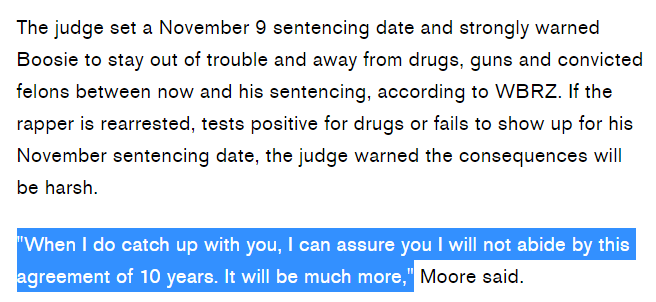 https://www.mtv.com/news/1622103/lil-boosie-gets-two-year-prison-sentence-for-drug-possession/
Boosie was given an ankle monitor on house arrest but the judge was in the cut and that's a scary sight https://youtu.be/6g5ZF6DUrHI (3:29-3:31) Boosie was caught violating probation when the Judge found out he broke his house arrest https://youtu.be/GT4ceV8jRCI (5:48-6:13) https://youtu.be/D6r3Zc-VHus (3:33-3:52) Judge put Boosie away with the quickness, sending him to the pen to serve 4 years of his 10 year sentence with the probability of getting out in 2 with a 5-year probation https://youtu.be/D6r3Zc-VHus (0:02-0:12) https://youtu.be/D6r3Zc-VHus (3:13-3:24)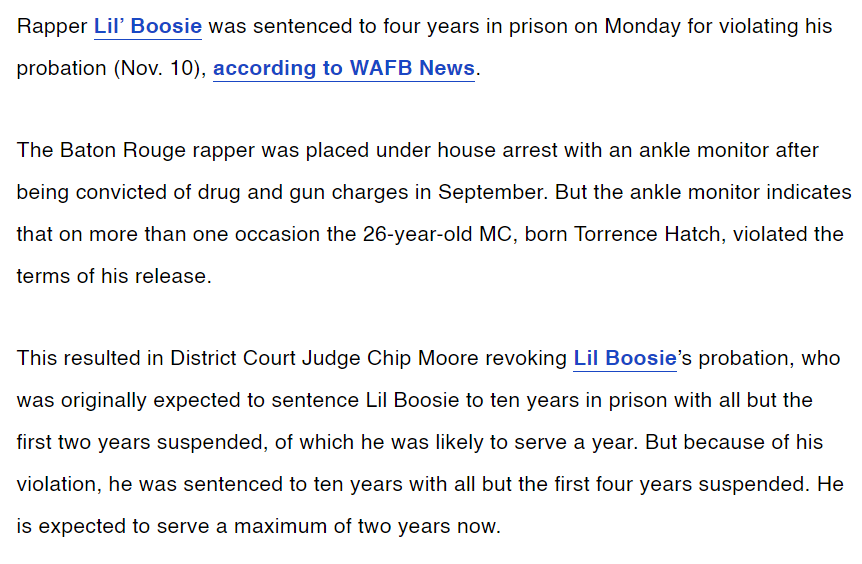 https://www.billboard.com/music/music-news/rapper-lil-boosie-sentenced-to-four-years-in-prison-266753/
The cookie was crumbling bit by bit. He was going away with 7 kids and one on the way https://youtu.be/D6r3Zc-VHus (1:18-1:49) but Boosie a strong dude. What he didn't know though was that hell was about to rain down.
In early June 2010, Baton Rouge, state, and federal law enforcement leaders began an investigation into a string of South Baton Rouge murkings and nonfatal shootings. This led to a series of indictments. Unlucky for Boosie, that led cops right down to him for the hit on Terry Boyd. Boosie was now facing a first-degree murder charge for the 2009 hit https://youtu.be/nY_qRGoPztE (0:50-1:07) Boosie was snatched up along with 8 others involved with a total of 6 murders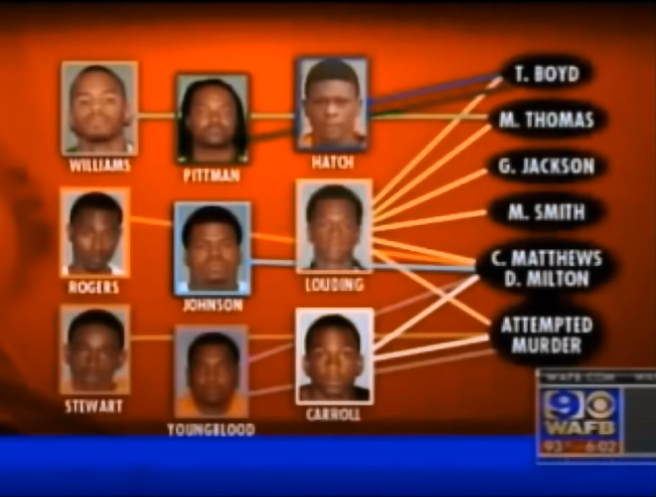 Aside from the 8 other men, one in particular played an important role in the Boosie going free, or being given the death penalty. 17-yeard-old Mike Louding aka Hitman Marlo Mike https://youtu.be/Hc9Oj1mrGvA (0:30-0:47)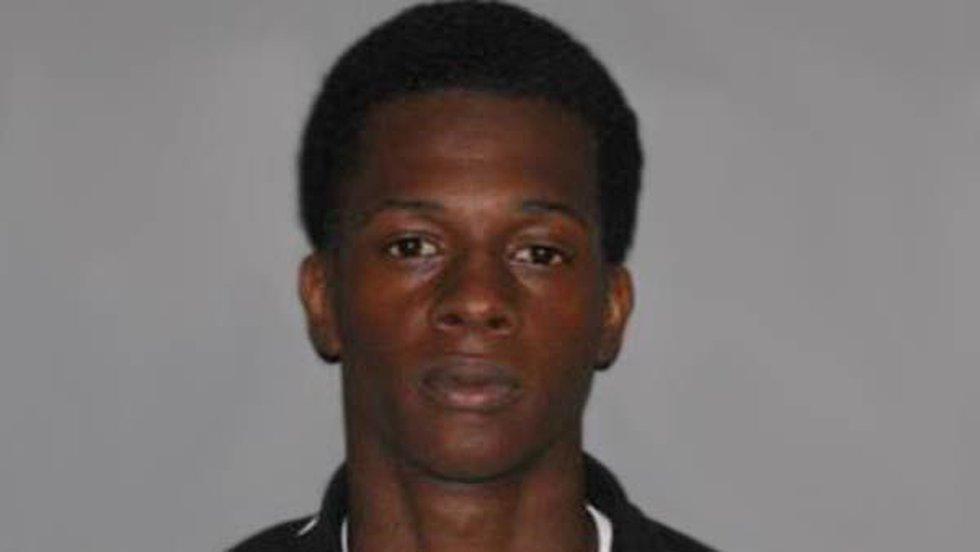 It's no wonder his nickname came from the homicide guru, Marlo Stansfield on the TV show The Wire https://youtu.be/GxQJd9in81M (0:10-0:22)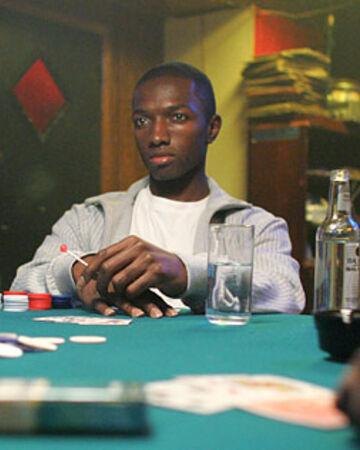 Marlo Mike was so ruthless that officers reported him as being, and I quote "a teen hitman with the mind of a maniac, a rogue gunman haunted by a demonic choir of voices hollering, 'Kill.'" Gah damn. Marlo later confessed to 9 bodies, dropping his first when he was just 15 https://youtu.be/G-VVoDh4rJk (4:52-5:27) But that's not even the most savage part.
Marlo Mike was at first flipping on Boosie, saying Boosie paid him $2,800 to Murk Boyd https://youtu.be/Hc9Oj1mrGvA (7:20-7:45) That put Boosie in a messed up position. The judge was probably robbing his hands like birdman.
Imagine Boyd was chilling home watching tv on the couch when bullets rain through his window ending his life https://youtu.be/Hc9Oj1mrGvA (8:07-8:14) Police reports further break down the crime scene. The exact date of the hit was October 21st, 2009, around half past midnight. A 9 mm handgun fired six bullets through the front window of Boyd's house on Vermilion Drive. Police officers pulled up at the East Baton Rouge spot to find Boyd lifeless with his blood oozing all over his brown leather couch. Just one months before, Boyd had completed a five-year stint at the Winfield correctional facility.
Autopsy revealed at the time of his passing, Boyd's bloodstream was spiked with morphine, marijuana, and codeine.

Cops were clinging to Marlo as the key link to Boosie and were using every means to bring the Louisiana OG down. The prosecution had a taped jailhouse confession from Marlo and telephone records that trace him to Boosie's recording studio during the hours before and after the hit was carried out. The crazier part is that cops had evidence of a tattoo Marlo got two weeks after the murder with a picture of an AK-47 with the phrase, "Yo Boosie. Who's Next?" I heard of bragging online but this dude was bragging on his actual skin. If self-snitching was a sport dude would have held the world record at the Olympics.
But cops didn't stop there. They were listening to Boosie tracks like hardcore fans and found some daunting connections in his music to the alleged hit. On the track "187" Boosie raps the bars "Yo Marlo/He drive a Monte Carlo/That bih gray, I want that bih dead today" ending the bar with either "Here go the key" or "Here go the cake" either way one speaks on the whip, the other speaks on bread on Boyd's head. From court reports, it appears cops list the lyrics as "Here go the cake" https://youtu.be/RtTS6CCTq-Q (2:22-2:27). The song "Bodybag" https://youtu.be/GfJwUzXWOcA they also stated was Boosie bragging about the hit. Both song titles alone were a bad idea, but not only that, Constantino Dimitirelos, a forensic IT specialist who was present during Boosie's house raid, seized hard drives with his music and other info like a pic with the tattoo mentioned before on Marlo.

Doing his IT shenanigans, he determined both 187 and Bodybag were recorded the night of Boyd's murder.

They must have found dude from Anonymous hackers group or somn. He dug up a couple other songs. "N-word in Trouble" recorded November 2nd 2009 Boosie raps "I'll kill you with my money" https://youtu.be/tEZaqKxawz4 (0:51-0:55) "I got some killers on my payroll, and they know when it's time to handle business, n-word lay low." https://youtu.be/tEZaqKxawz4 (1:14-1:19)
May 21st 2009 on the song "Lime Lite" featuring Hurricane Chris Boosie raps "Feelings gone, ain't no love in my body, Marlo Mike up in the backseat beggin' for a body" https://youtu.be/om37ECjP9Qw (1:55-2:00)
Boosie's songs were coming back to haunt him, but they we're done yet. Check out these two bars tying him to Marlo. In "Lime Lite" he raps "N-word tried to kill me, after that a n-word stole my name" https://youtu.be/om37ECjP9Qw (1:38-1:41) This ties into his beef with Louisiana rapper Nussie who was beefing with Boosie and he dropped a diss named Nussie Badazz after clowning with his homies about taking the name https://youtu.be/phS0GFscSgY (0:11-0:40) https://youtu.be/L8QXeri9h0E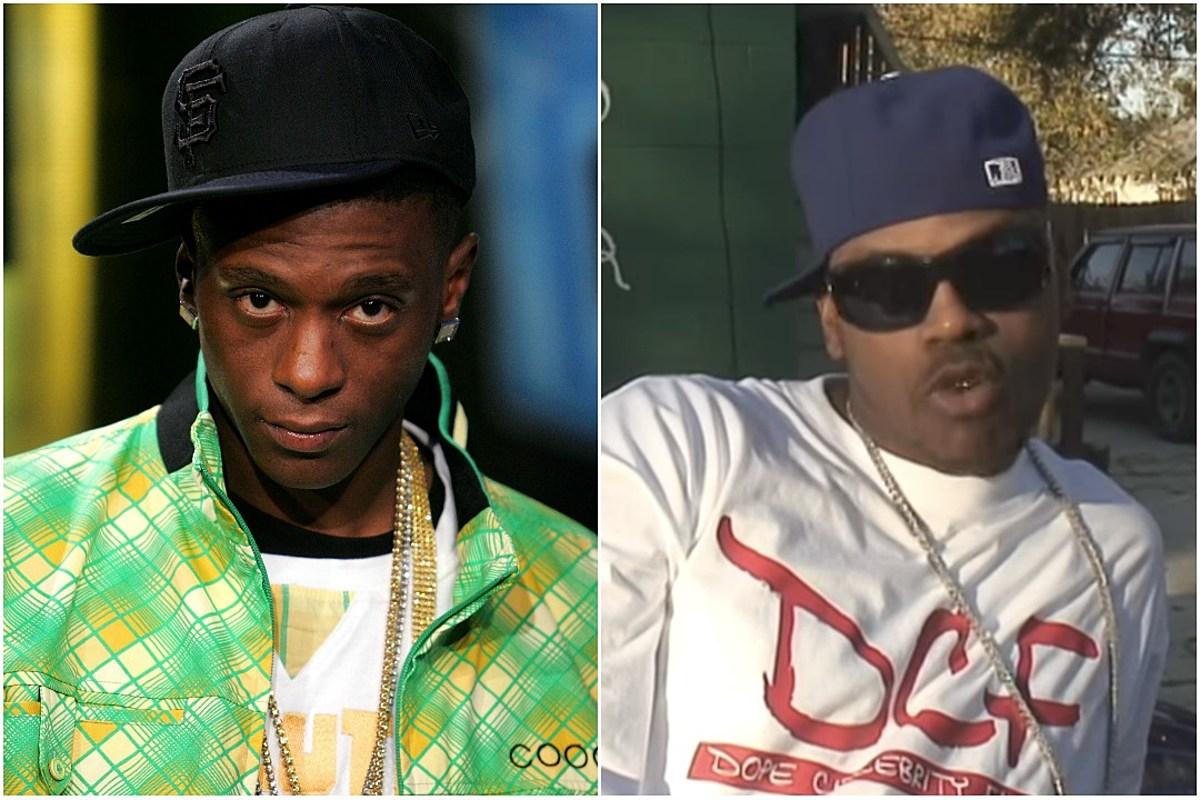 Double back to "187" Boosie raps "My n-word bout business they gon' solve the problem/five dead in six months, these n-word scared now/any n-word who ever tried to play me they dead now." https://youtu.be/RtTS6CCTq-Q (1:55-2:03) Now this is important, especially the time frame because law enforcement had Marlo down for a slew of murders across just a 14 month period and guess who one of his targets were? Boosie rivial, Chris "Nussie" Jackson.

https://www.rollingstone.com/music/music-news/inside-louisiana-rapper-lil-boosies-grisly-murder-trial-205013/
So now the prosecution had Marlo Mike's confession and all these lyrics connecting alleged dots. If convicted Boosie was facing the death penalty. Cops even had someone in the streets among Boosie's peoples talking anonymously on the news painting Boosie as a murdered https://youtu.be/nY_qRGoPztE (1:08-1:28)
Through all this, this man kept it solid ready to die a hood hero https://youtu.be/GmmwB7wPT18 (0:50-1:23) https://youtu.be/QVflO4DPZeo (1:14-1:39) Boosie was still thuggin' to feed his family, getting more charges while still in jail, this time for trying to smuggle drugs inside and his baby moms got caught and ratted him out https://youtu.be/rRWEPeUnAI4 (9:34-10:26) https://youtu.be/XtxRYnHwMuA (2:43-4:00)
https://www.wafb.com/story/16141803/lil-boosie-appears-in-court-for-pre-trial-motion/
Boosie was standing on everything and saying it with his chest. And the craziest thing happened next, Boosie beat death row https://youtu.be/REDs3egEQ7Q (0:05-0:36) Turns out instead of testifying against Boosie, he changed his statement and testified on behalf of Boosie saying Boosie had no involvement at all in the hit on Boyd https://youtu.be/G-VVoDh4rJk (3:53-4:34)
https://www.rollingstone.com/music/music-news/lil-boosie-found-not-guilty-in-murder-trial-200049/
Boosie would later say in a Vlad interview Marlo was like his son even signing for him as his guardian at school https://youtu.be/G-VVoDh4rJk (4:35-4:50) and had no hard feelings because Marlo had wrote him in prison apologizing for what he did and letting him know he's going to make it right https://youtu.be/G-VVoDh4rJk (7:26-8:06)
In 2013 Marlo would be convicted and sentenced to life. Boosie would be a free man in March 2014, completing parole in 2018. Not only that, Boosie earned his GED while in the pen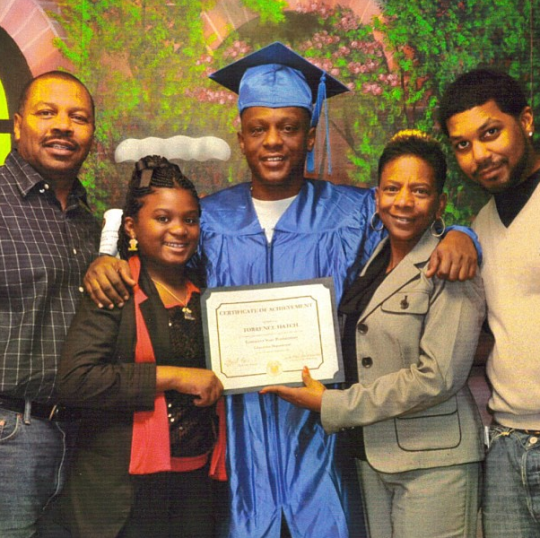 And when he got out he found out he had cancer and beat cancer, digivolving into Boosie Badazz and signing to Atlantic records with his own label Bad Azz Entertainment https://youtu.be/mE9rW7T1Cis (10:14-11:27)
The man is like a win magnet and you've got to respect his stamp of approval by the streets as one of the few real left.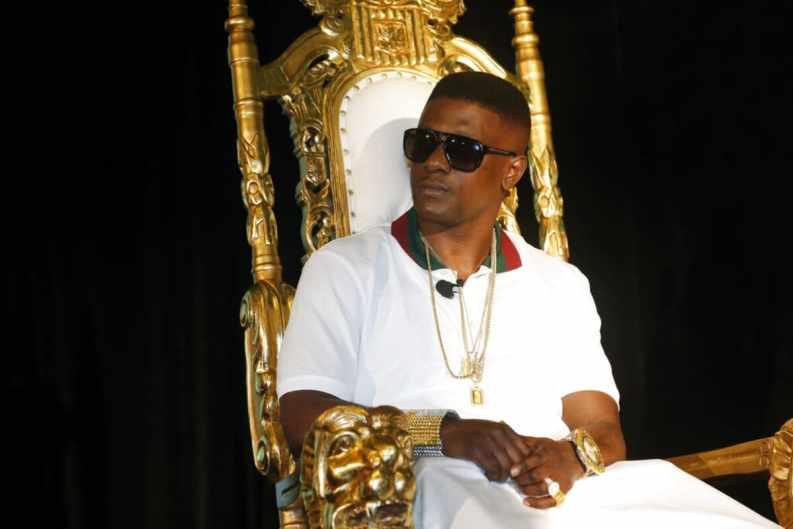 So there you have it. Thanks for kicking it with yah boy, appreciate the love and support. Catch ya'll in the next one. Peace up and peace out https://youtu.be/q40qdvSrPAs (12:35-15:49)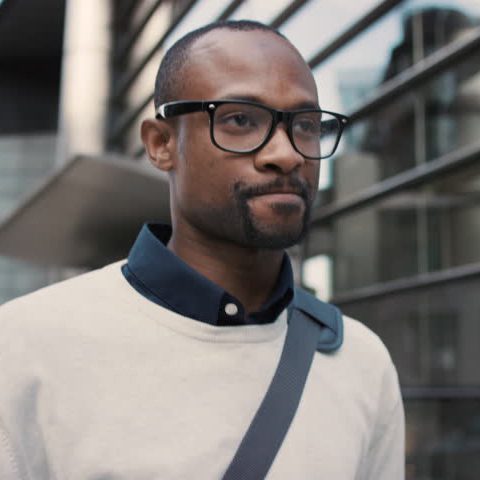 Chad is a professional journalist specializing in Hip-Hop culture and writing music reviews.