What up gang.
Back with the real you know what's the deal. More money more problems man. A repeating cycle that destroys some of the greatest collectives in hip hop. The new crew to fall victim to the come up is MMG, mainly label boss Rick Ross 
Insider Hotspot Youtube: https://www.youtube.com/channel/UCRomM7ZedDRRo8bPBG8XuFA/videos
and star member on the MMG roster, Meek Mill
The addition of Meek Mill to the label was like striking gold, but that gold now seems to be only flowing into the pockets of one person and the other is tired of playing with their bag. Now the two are at odds and even rumored to have pulled poles out on each other due to contract issues. Where did the beef stem from? Was it due to Meek being with Ross fiancé? Is Rick Ross Pimping Meek Mill or is it Atlantic Records to blame? We're going to find out. Let's chop it up and break it down.
Robert Rihmeek Williams aka Meek Mill came up in the gritty streets of South Philly https://youtu.be/KisKKE6zIk0 (58:47-1:01:00) The young bull saw it all in the trenches and wanted to find a way out. That way became hip hop. From a young age, the young spitter with the cornrows was tearing up the streets spitting rhymes and standing toe to toe battling it out with bars.
Bro was nice with the bars and really was about his grind. For a youngin, his heart, ambition and hunger could be heard in every freestyle spit, in every battle he conquered https://youtu.be/VzNdzedE6p4 (0:25-0:45) https://youtu.be/YlHMo6tUpFY (3:44-5:05) https://youtu.be/txiuro6rV74 (0:00-0:33)
Meek was a Philly prodigy, even spitting back to back with popular battle rapper and artist Cassidy https://youtu.be/w711aYUHXSI (4:27-4:59) https://youtu.be/w711aYUHXSI (5:40-5:59) He wasn't only just talking neither, he was just a kid that became a man under the harsh circumstances of the trenches. Meek wasn't scared and ready to stand his ground to anyone, whether in the streets face to face or lettin' them know the business on wax https://youtu.be/QwrEhKgnzrU (0:00-4:48) https://youtu.be/ZBLaZJ-STjI (2:45-2:58)
Meek would link up with other Philly youngins to form the rap crew Bloodhoundz
But we know it all too well how it goes rapping about the streets and at the same time living those raps, its either beef, death, or jail. Meek found himself in two of those but at the age of 18 cops would pull up on him and change his life forever. In an interview Meek stated one night, armed while walking to a corner store, he was swarmed by police. They cuffed him, dragged him inside his house and beat the shit out of him https://youtu.be/KisKKE6zIk0 (2:22-2:30) This led to the iconic mugshot with his eyes swollen and face bandaged
According to Meek, he had a concussion, stitches, braids ripped out and his blood was on the ceiling and floor. Meek was convicted of gun and drug charges stemming from the arrest in 2008 and released from prison the next year, but would have to fight for his freedom even when he made it big. 
Around this time, TI caught on to the upcoming rapper and signed him to his Grand Hustle label https://youtu.be/FlrsDE8m_UY (0:20-0:36) 
Meek Mill was actually in TI's music video for the Shawty Lo diss track (RIP to him) "What Up, What's Haapnin'" https://youtu.be/c4wefYvqHfc (4:45-4:51)
Sadly, TI's life in the streets was catching up to him and after being in and out of prison, he couldn't be as involved with Meek. While all this is going on, Meek was still grinding and his music was making so much noise he got put in contact with William Leonard Roberts II aka Rick Ross at a radio station to hop on his track https://youtu.be/PcCAqS14Az4 (0:24-1:06)
https://youtu.be/PcCAqS14Az4 (2:47-3:07)
Meek saw opportunity with Rick Ross and MMG aka Maybach Music Group and TI was really cool with it and understood he couldn't hold Meek back because of his legal issues. 
https://hiphopdx.com/news/id.22291/title.t-i-recalls-signing-meek-mill-to-grand-hustle
Meek and Ross continued chopping it up after that first meeting https://www.youtube.com/shorts/vyJZ4LMy6Bk and the day came when he signed on the dotted line and became the newest addition to MMG https://youtu.be/qC9TDOwz0N8 (0:00-0:35) What's dope about this transition is that before Ross and TI were making business moves, they were in a heated beef with ross even dropping an interview freestyle waving the pistol calling out TI https://youtu.be/4wY2ae_Jxno (0:00-0:25) https://youtu.be/4wY2ae_Jxno (3:11-3:24) https://youtu.be/4wY2ae_Jxno (3:55-4:00) https://youtu.be/0wv5hkdF27U (7:27-8:30) If they hadn't squashed their beef, who knows we may never have gotten Meek Mill.
But the Grand Hustle era with Meek was gone and he was now MMG along with another rising superstar, Wale
MMG, while having other artists like gunplay,
had three heavy weights gaining ground on other big time labels at the time. Meek was dropping heat with classics like his album Dreams and Nightmares
Wale was on the highroad off his album Attention Deficit
And Ross with his debut banger Port Of Miami
It was like witnessing a brand new wave in hip hop https://youtu.be/XhgOngsceyY (0:00-0:33) but shenanigans were creeping in the cut. The past is something that you can't unrun when you try to hide it. A picture surfaced online of what seemed like a young Ricky Ross as a Correctional Officer.
This was a man who came into rap portraying he was the biggest boss, a kingpin, drug pusher and controlled the dope in the city https://youtu.be/thNl5aNxAAM (2:22-2:42) but now his character and persona seemed a whole illusion to get to the money. It was rumored Miami OG Trick Daddy let the cat out the bag. When Ross heard the news what made it worse is that he totally dismissed being a CO and came at Trick top https://youtu.be/thNl5aNxAAM (0:07-0:35) https://youtu.be/thNl5aNxAAM (5:40-6:22) As if the rumor wasn't enough, the real Rick Ross, the notorious kingpin that the rapper named himself after started exposing him https://youtu.be/9W4xkuse0BE (0:13-0:44) https://youtu.be/a3XsUTgMjec (0:16-1:50) https://youtu.be/a3XsUTgMjec (2:24-2:39) https://youtu.be/BQx5r-xvLV0 (14:46-15:37)
The rapper Rick Ross continued to deny the picture was him https://youtu.be/zNqUS7UhjL0 (4:52-5:14) But with the evidence piling too high, he finally owned up to being a CO and that the picture was indeed him after trying to dodge the question with side answers https://youtu.be/ovn8KW4qhZg (2:50-3:36) He even painted it as some criminal enterprise and his team told him to make moves and that's why he had that job https://youtu.be/Jdw3rx8RUKg (2:13-3:21)
Knowing how Meek came from the gutter this may be when he really realized that MMG may not be the place for him, but the contract was signed so why not just get it over with because he's legally bound to honor it. Ross however never broke character and kept up that he was the mayor of Miami moving weight and got the connects in the streets and I guess it worked because MMG continued dominating. Meek Mill became a superstar dropping banger after banger. The Dream Chasers series named after his own record label
Dreams Worth More Than Money
Wins And Losses
The streets loved the kid and the industry was eating it up. He became the face of MMG. 
Another sign of troubled waters in the camp arose when Meek came at labelmate Wale for not supporting his album
Luckily Ross stepped in and squashed that before it got out of hand https://youtu.be/6yvnQs23hMc (0:04-0:36)
Ross at the time was living it up, his artists were killing it and he bounced back from the CO scandal. He was with then fiancé Lila Galore about to wife her up
I'm talking like bro was legit in love the way he was hanging on to ole girl like it was his lifeline. Dang near had shawty in the Iron Shreik Camel Clutch 
The biggest Boss was in love
And I think this is where Ross was now the one who had a rift with Meek because old photos and tweets of his fiancé professing her love for Meek and reminiscing on when Meek was all she dreamt about was posted online. Shawty was even tryna bag Wale. She wanted the whole team
Blogs soon started eating up the rumor that Ross called off the engagement due to Meek Mill
Lila initially pushed back at the rumor saying her and Ross were still rocking
But Ross let shawty go. She went on to confirm Meek was the reason why and blamed Ross for not being able to handle her past with Meek. Damn she cold. I know that hurt the Boss
Meek Mill cost him his chance at love 
and former Meek friend turned nemesis turned back friend, Drake of course came in and got both ole girl and her moms
So now, Meek is probably feeling a way finding out Ross was capping about his CO past and now Ross probably feeling a way Meek Mill got in the way of his happily ever after. That's two serious things that can break apart any friendship, but it was more than that, it was business, so the wheels kept on turning https://youtu.be/PQjSXTbrweo (0:36-0:53)
That was until DJ Akademiks broke the news that apparently there is bad blood between Ross and Meek and that it got so bad, Meek Mill denied Ross entry into his bday party and guns were even drawn because Meek wanted off MMG and Ross was holding him captive https://youtu.be/PQjSXTbrweo (0:54-1:53) https://youtu.be/PQjSXTbrweo (2:00-2:21) It was Birdman and Wayne all over again and the blogs wasn't making it any better
Twitter couldn't resist prime meme material of the alleged fued
At first it seemed like the two were doing too good together for it to be true, but you know Meek gon' say what he gon' say with them tweets and he let loose on different occasions taking shots at his label and threatened to expose his contract and them blackballing him from releasing music
Meek was coming at everybody top, pause.
At this point he was signed to Atlantic Records, MMG and Roc Nation, 
but it seemed like Roc Nation is where his heart was at and the camp that was really on his side https://youtu.be/qQnvJo_0Vx8 (0:00-0:22) https://youtu.be/qQnvJo_0Vx8 (0:50-2:20) Jay-z seemed to be pushing Meek to be the next leader of the culture https://youtu.be/GbokVfukgW8 (0:33-0:59) And Jay said something that appeared like a shot at Ross with how he's doing Meek just to juice him for hot records https://youtu.be/GbokVfukgW8 (1:00-1:17) In fact, Jay-Z funded millions for Meek's legal fees that helped him become a free man https://youtu.be/KisKKE6zIk0 (48:53-49:02) Now why would Jay have to do all that and not Ross? Hmmm
https://djbooth.net/features/2018-05-11-meek-mill-jay-z-paid-legal-fees
The two became crazy close in the industry and was bringing change to the culture. Meek was operating with the gate keepers and billionaires
We were witnessing Meek's level up and potential break from MMG to Roc Nation. Akademiks also seems to agree Meek is trying to drop albums, finish his contract and be done with the Boss Rick Ross https://youtu.be/PQjSXTbrweo (2:50-3:10)
Ross has kept it cool, doing damage control in interviews, not feeding into any of the drama or rumors about the beef between him and Meek https://youtu.be/lAJ9GM3R9lE (15:40-15:52) https://youtu.be/jGuNDEXRpFA (22:45-23:57) https://youtu.be/PDP8si91ngA (1:52-2:42) It's a smart move to try calm the noise business wise. Ross is more investing in himself and bossing up than uplifting MMG. You haven't really heard of MMG like before, instead Ross is doing books and real estate and endorsements https://youtu.be/6SHQR8kxCII (0:33-0:42) https://youtu.be/6SHQR8kxCII (1:13-1:20) 
Meek may be a victim right now to the exact thing Akademiks was speaking on about how labels suck that one successful artist dry https://youtu.be/oUKJ03hf7J8 (8:34-11:47) But guess what he also said? Jay-Z doesn't treat his artists like that, no wonder Meek is leaning towards his team https://youtu.be/ZvJZcQZaMP4 (21:41-22:00)
The era of MMG seems to be fading and when Meek goes then that may be the last straw. Ross will be good because he's invested his Meek money smartly into other things, but what about the other artists on the label? Time will tell. One thing's for certain, Meek is coming for his if he's being cheated
So there you have it. Thanks for kicking it with yah boy, appreciate the love and support. Catch ya'll in the next one. Peace up and peace out.
Insider Hotspot Youtube: https://www.youtube.com/channel/UCRomM7ZedDRRo8bPBG8XuFA/videos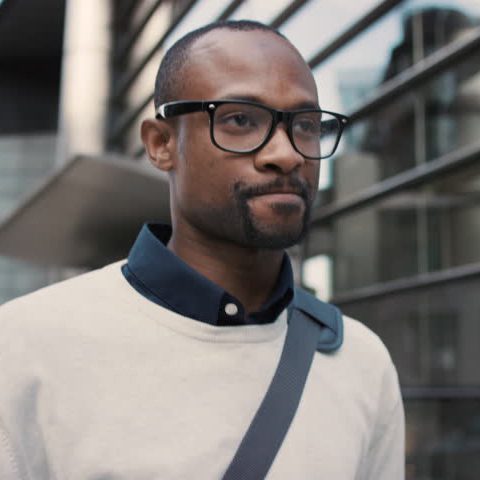 Chad is a professional journalist specializing in Hip-Hop culture and writing music reviews.