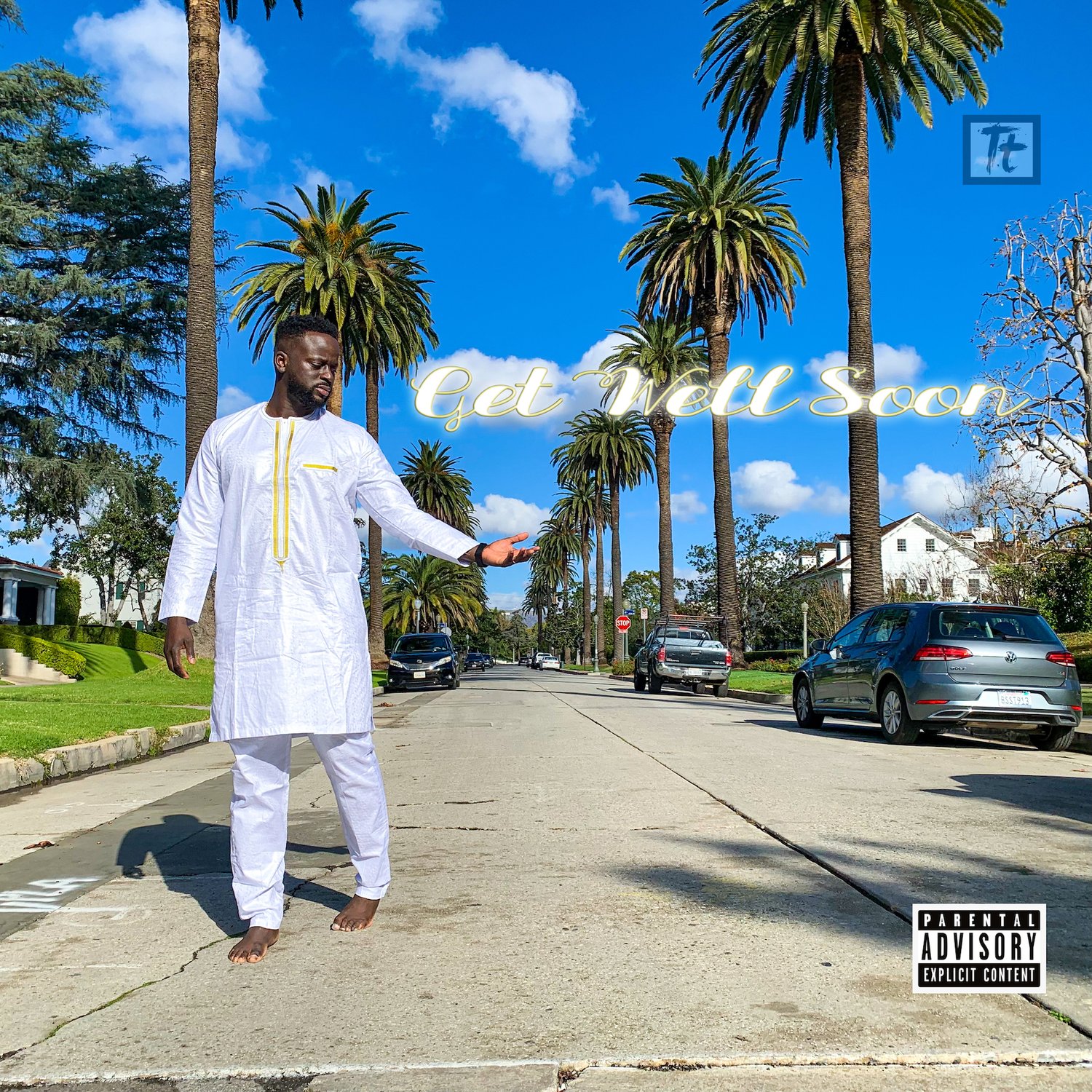 DC/LA based recording artist/actor/model Tamba Tongu is on a mission to deliver great music to the world. He has been on the scene for a number of years showcasing an artistry that instantly connected with the listener. In 2022 he released the well-received "Get Well Soon" EP, and is still taking it to more parts of the world. Recently, he released new content in support of the EP, and it's the music video for the title track.
Directed by Tayo Wesley, Tamba Tongu gets introspective in "Get Well Soon". He speaks about life being a series of tests especially when you're trying to do the right things, encourages listeners to not follow the crowd and seek the truth for a better life, breaking generational curses, and being themselves in a world that's filled with copycats. The video shows Tongu participating in a couple sporting activities while delivering his messages, and viewers will readily feel the emotions presented. It's all about positivity and doing the right thing, and Tongu looks to share more messages like these in future releases.
Tamba Tongu was born in Washington D.C. to a mother who migrated from Sierra Leone, and has been honing and showcasing his talents for a number of years. He is a former D1 Football player for Towson University, is currently signed to BMG Models & Talent Agency, and has worked and shared platforms with the likes of Kendrick Lamar, Eric Bellinger, Juicy J, Birdies On Parade, among Greta Van Fleet among others. He is a community builder who has been a part of speaking/counseling at various schools and centers and has appeared in various productions in film, advertising, and fashion.
** Check out Tamba Tongu's "Get Well Soon" below **