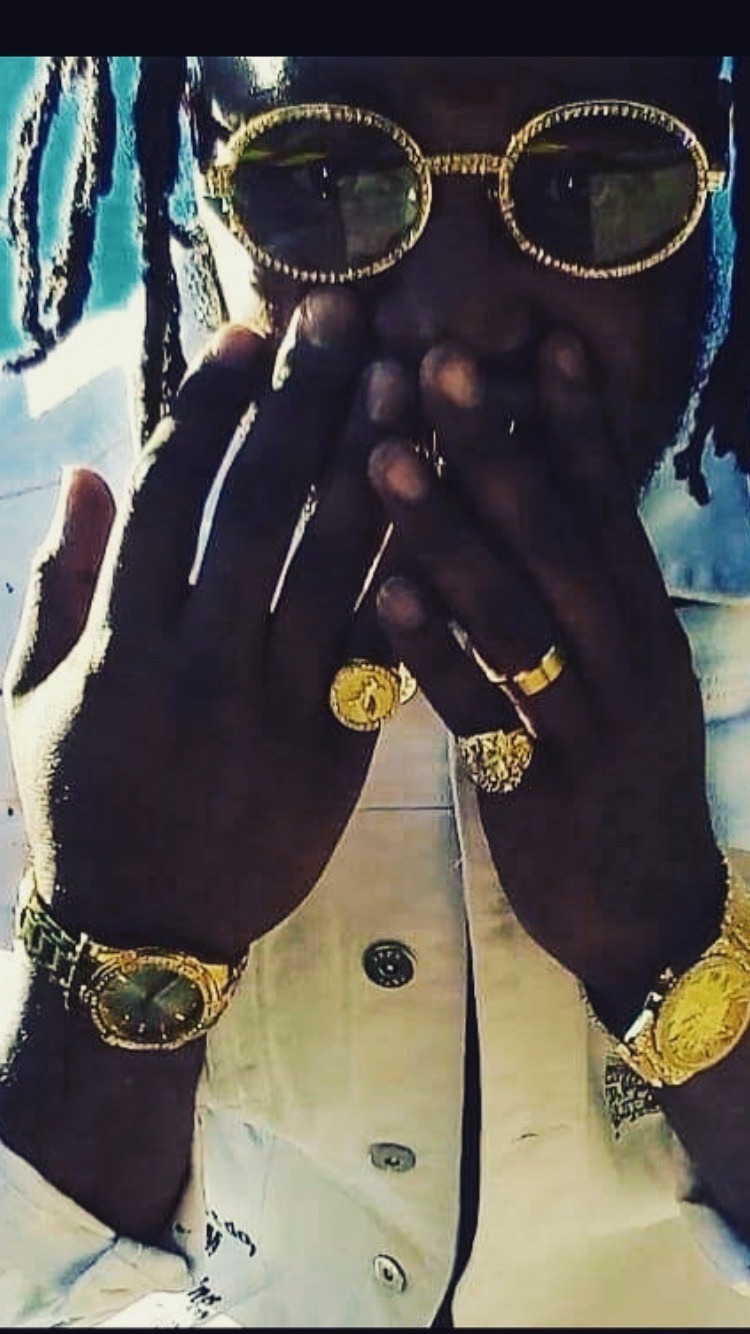 Meet Roosevelt Bacon IV, hailing from the vibrant city of Jacksonville, Florida. Known in the music scene as Ytsfor_lifebihh, Roosevelt shares his journey into the world of music, highlighting the unique elements that set him apart as an artist.
Growing up in a household where music was a constant companion, Roosevelt's love for music developed early. He vividly recalls his childhood days, eagerly transcribing rap lyrics from the radio, driven by the desire to recite them flawlessly in front of friends. This early passion laid the foundation for his musical journey.
What distinguishes Ytsfor_lifebihh in the music landscape is his ability to bridge generational gaps. At 30 and above, he found a musical lane that resonates with his age group while effortlessly connecting with the younger generation. Rooted in the gritty Jacksonville vibe, Ytsfor_lifebihh brings a fresh perspective to the rap game, showcasing a distinctive sound that captivates listeners.
One of Ytsfor_lifebihh's standout lyrics reflects his evolution as an artist. Mentioning "having 10 faces," this metaphor symbolizes the various facets of his personality and artistic expression. Over time, as his flow improved, he added more faces, signifying the growth and maturity within the rap game. His commitment to continuous evolution is evident, with each face representing a new layer of complexity and experience.
As Ytsfor_lifebihh reflects on his journey, he emphasizes the personal connection he maintains with his music. What began as a hobby transformed into a genuine love for the craft. While considering a future in the music industry, whether as an artist or in another capacity, his passion remains unwavering.
Currently gearing up for a significant milestone, Ytsfor_lifebihh plans to release his first mixtape. This marks a departure from his previous approach of dropping singles, showcasing a curated collection of tracks that represent his diverse musical range. With an abundance of unreleased songs, he is eager to share his creative universe with a broader audience.
For those eager to join Ytsfor_lifebihh on his musical journey, you can find him on Instagram and Facebook under the handle Ytsfor_lifebihh. Additionally, his music is available on YouTube via his personal channel (https://youtube.com/@yts_jacktownv9931) and United Masters (https://youtube.com/channel/UCrkTs0nlu8HdXmGHEFgIM3Q), accessible across all platforms.
Roosevelt Bacon IV, aka Ytsfor_lifebihh, is not just an artist; he is a storyteller crafting a narrative through his music. As he prepares to drop his mixtape, listeners can anticipate an immersive experience that delves into the many faces of his artistry, inviting them to explore the depths of his evolving musical landscape.