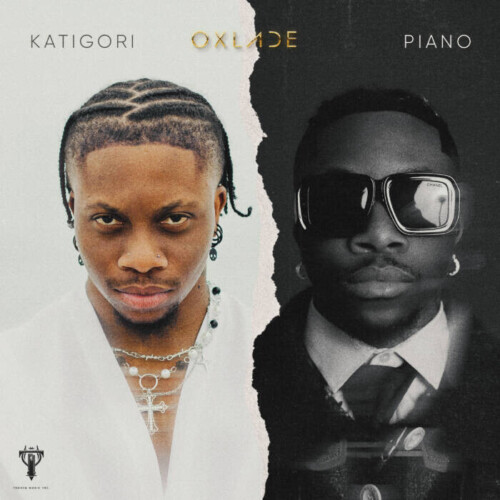 rising "Prince of Afropop" Oxlade returns with a two-song EP, KATIGORI/PIANO, along with a new music video for "KATIGORI."
A sweeping Afropop epic, "KATIGORI" (produced by Timmy) is a lush showcase for Oxlade's honeyed vocals, as he goes about proving that he is a cut above his imitators–they're not in the same category. Meanwhile, "PIANO" (produced by P-Prime) mixes the Lagos Afrobeats sound with the signature log drum of amapiano, the ascendant South African dance genre, as Ox layers his vocal harmonies and rhythmic flows over the propulsive percussion.
"'Katigori' is a three-year-old record, it was created in a space where I had fame but not success," says Oxlade. "It was me manifesting where I am now and prophesying my future because I feel like there's a moment in my music career where everybody will accept that I'm the GOAT."
"On the other hand," Oxlade continues, "'Piano' is a result of all my fast-paced records that didn't get the blessings they deserved. Now that I have the audience and numbers, I want to show everyone the fast, club side of Oxlade. 'Piano' is the strongest song I've dropped this year MUSICALLY. I want everyone to have 2 sides of the coin, the cautious Oxlade and the party Oxlade. 'Piano' is a love song, 'Katigori' is a statement piece, letting them know that we're not mates."
"KATIGORI" arrives with a music video, filmed on the shores of Nigeria by director A Kambipictures, paying tribute to the Lagos native's cultural roots. Clad in all-white, Oxlade dances on the beaches of his home country, before making his way to a local village and watching a fire dance with the fashionable locals.
"KATIGORI" and "PIANO" are the latest releases from Oxlade From Africa, Oxlade's forthcoming debut album, following "Intoxycated," the red hot collaboration with UK rap star Dave. A smooth single that dissects the modern language of love, "Intoxycated" reached the Top 50 of the UK official charts, garnered coverage in The New York Times, and earned Hottest Record distinction from BBC Radio 1. The album continues the momentum from Oxlade's massive 2022 hit, "Ku Lo Sa," which racked up over 462 million global streams.
Oxlade's rise to mainstream recognition has continued in full force this year. The artist's "Ku Lo Sa" is nominated for "Best Afrobeats Song" at this weekend's 2023 Billboard Music Awards. Oxlade's BBMA nomination follows a strong showing at the 2023 Headie Awards, where he received four nominations including Best Song Of The Year and Best Recording Of The Year. This summer, Oxlade raised his profile with incredible live performances, including a performance with Usher at the Global Citizen Festival in Ghana, and a performance alongside Wizkid at the Accor Arena in France.
Oxlade From Africa arrives in early 2024 via Epic Records France.
© 2023, Seth "Digital Crates" Barmash. All rights reserved.