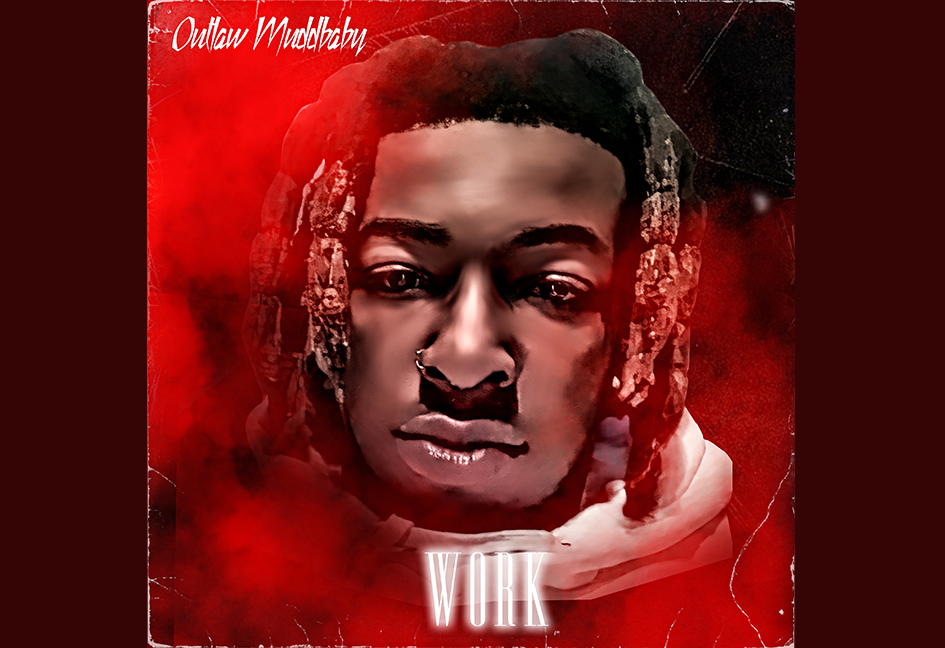 Outlaw Muddbaby is set to make 2021 his year as he is ​the ​ talent to watch. In grand style, he has released his hip-hop joint "Work." The anthemic single radiates uninhibited energy with the driving flows and story-telling lyricism. Outlaw Muddbaby's flow and vocal performance contrast the melodic beat perfectly, making it a must-listen. "Work" is a musical experience that listeners will not soon forget. The groovy melodic elements paired with the hard-hitting beat works seamlessly with the vocals, rendering it perfect for the charts. From the living room to the car to the club, "Work" will undoubtedly impact people. With a distinctive style, this talented artist maintains a fully charged arsenal of high- octane music that supports the fact that he is set to make a strong impact on the music industry, as well as the charts. This release is a testament to Outlaw Muddbaby's versatility as a musician and his innate talent. "Work" is a playlist must-add as it is inspiring, powerful, and catchy. The single is available on all digital streaming platforms.
One of the most prominent emerging musical artists, Outlaw Muddbaby, is quickly set to make a name for himself in the music industry. The talented songwriter presents his single, "Work." The hip-hop release delivers a groovy, nostalgic production with explosive instrumentation, atmospheric vocals, and a powerful vocal performance driven by an infectious beat. The emotion-drenched flows adorn the instrumental that shines and sparkles at every turn. This is precisely the kind of record that proves there is no doubt Outlaw Muddbaby is an artist to keep an eye on. "Work" will capture anyone from the first note and will leave people wanting more. His message-heavy lyricism and wordplay will take listeners on a musical journey.  "Work" is a must-listen-to single as he is set to release more captivating music for years to come.  
About Outlaw Muddbaby
Up-and-coming artist Outlaw Muddbaby, or also known as Antwuan, grew up in a small town in Mississippi and began rapping at a young age. His classic southern sound is reminiscent of artists such as 8ball & MJG and Tupac Shakur, with songs such as 'Way Up' and 'Rodeo Off' off his latest EP, Outlaw Muddbaby. With a new generation of rappers coming from the south such as Youngboy Never Brake Again, Jaydayoungan, and OBN Jay, Outlaw stands among these new young rappers as his rise to fame continues to grow. With his new single, 'Work,' Muddbaby is set to cement his name in the scene for years to come. The Mississippi-native artist will have listeners engulfed in the musical world he creates with his no-frills approach and realness. 
---
LINKS
https://distrokid.com/hyperfollow/outlawmuddbaby1/work
https://www.facebook.com/antwuant?epa=SEARCH_BOX