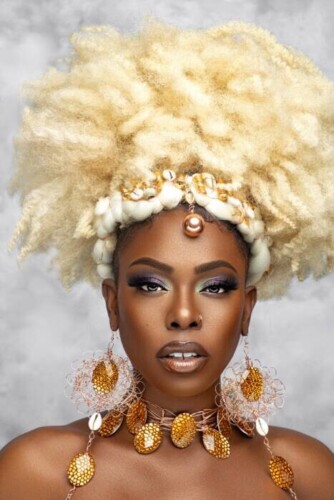 Calling all music enthusiasts! As the Nigerian Independence Day parade draws to a close on Saturday, October 7th, the real party begins in New York City, pulsating with the captivating beats of Afrobeat. Taking the stage are the renowned DJ Jimmy Jatt and NYC's very own DJ TEE BONE, known for their unforgettable sets. But that's not all – the exceptionally talented Nestreya will be gracing the event.
DJ Jimmy Jatt: The Afrobeat Maestro In the Afrobeat realm, DJ Jimmy Jatt is a towering figure whose reputation precedes him. Collaborating with heavyweights like Wizkid, Burna Boy, and Mr. Eazi, he's a DJ with a knack for keeping the crowd grooving.
DJ TEE BONE: Global Ambassador of Afrobeats With sets that seamlessly blend the rich history of Afrobeats with its vibrant contemporary sounds, TEE BONE has carved a name for himself not only in NYC but also on the global stage. His unique touch adds a distinctive flavor to every track.
The Visionaries Behind Nigerian Independence Day Party 2023 NYC Dr. Celestine O. Chukumba and Charles Ejiogu, Esq., the masterminds behind the Nigerian Independence Day Party 2023 NYC hosted at NaijaPalooza, are curating an Afrobeat extravaganza. Dr. Chukumba aptly states, "The combination of Jatt's legacy and TEE BONE's fresh vibes promises an unforgettable night."
Ejiogu chimes in, "Having two legends in the lineup is exceptional, but adding Nestreya to the mix? It's bound to be an electrifying experience."
Nestreya: NYC's Afrobeat Sensation Known as Nestreya to most, Tracey Isiofia is ready to dazzle. She's not just an incredible singer but has also made waves in fashion, dance, and modeling. Her talents have shone with brands like Refinery 29 and Toyota, and she's graced major platforms such as Essence and Afropunk. Her presence at the Nigerian Independence Day Party NYC promises a star-studded night. For Afrobeat enthusiasts, this is the ultimate luxury event – an opportunity to embrace the spirit of Nigerian Independence through a night of phenomenal music and unforgettable vibes. Don't miss out! Grab your tickets now.
Nigerian Independence Day: Afrobeat Extravaganza Mark your calendars for October 7th, 2023, when Bar13 will transform into the epicenter of Afrobeat rhythms and melodies.
Event Details – Nigerian Independence Day Party 2023:
Date: Saturday, October 7th, 2023
Venue: Bar13, Manhattan, NYC
Time: 9:00 PM to 4:00 AM
Tickets: $50, Nigerian Independence Day Tickets available on Eventbrite: Jimmy Jatt Live