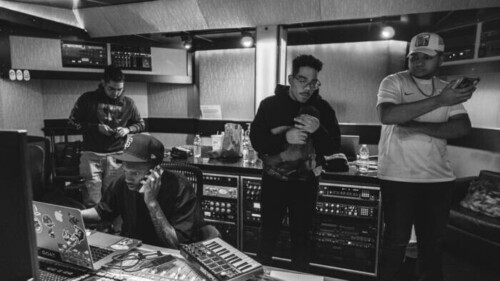 Meet MikeFrom31st, a talented music producer on the rise, who shares his incredible journey into the music industry. Although music wasn't initially his passion or hobby, everything changed when he discovered GarageBand on his laptop. Embracing this newfound interest, he found solace in creating beats in his dorm room, especially since he was in a new state without friends. From that point forward, there was no looking back for him.
MikeFrom31st draws inspiration from a diverse range of artists, including Southside, Pi'erre Bourne, Playboi Carti, Metro Boomin, and G Herbo. While he is recognized for his Atlanta-style Trap beats, he also explores the realms of Pop and R&B. This year, he has exciting plans to release more of his versatile Pop/R&B creations, aiming to showcase his incredible range.
When it comes to his creative process, MikeFrom31st embraces spontaneity. He doesn't approach his laptop with a preconceived plan, preferring not to limit himself to a specific sound. His motto is "Whatever happens, happens," reflecting his open-minded and free-flowing approach to music creation.
Asked about collaborations, MikeFrom31st expresses his interest in working with Chief Keef, Drake, and Future. He firmly believes in the importance of building face-to-face relationships in the music industry. To his fans, he sends a powerful message: step out of your comfort zone, take risks, and dare to chase your dreams. Stagnation won't lead anyone to their desired destination.
From a bored college student to a rising music producer, MikeFrom31st's passion for music has transformed his life. He aspires to inspire others to embrace risk-taking and pursue their own passions. For the latest updates and more information about MikeFrom31st, be sure to follow him on Instagram and Twitter.
Instagram: @mikefrom31st
Twitter: @mikefrom31st
© 2023, Logan. All rights reserved.