What up gang.
Back with he real you know what's the deal. Time for another series installment to "Lyrics That Actually Happened." This time we're going to peal back Louisiana lyrics to see what Baton Rouge talkm bout with bars that speak on real life situations. Some gets mad disrespectful, some dark, some just down right gruesome. These youngins are getting out of hand but they're taking over the industry with their sound. The world seems to love violence and these tracks thrive off it. Let's chop it up and break it down. 
First on the list we have the Bang Man and honcho of TBG (Top Boy Gorillas), Fredo Bang. 
Insider Hotspot Youtube: https://www.youtube.com/channel/UCRomM7ZedDRRo8bPBG8XuFA/videos
In his track, "Receipts" Fredo takes aim at his opps like BBG (Bottom Boy Gorrilas) affiliate NBA Youngboy with the bar "drop a diss, youngin' hollerin', what the ticket is? Push that dick off in his bitch, I don't care how you feel" https://youtu.be/fMzf4sP0sC0 (0:53-0:58) The lyrics reference Fredo going deep in YB's baby mamas, one being his past love interest Jania Meshell https://youtu.be/SjAarohcxgA (0:47-1:00)
This was the shawty everyone thought was going to last forever with YB on some fairytale vibe, bro was in love love https://youtu.be/ilYfkp8teaA But that wasn't the case. This provided the perfect opportunity for Fredo to take a cheap shot at his opp. The Bang Man hooked up with Jania and had shawty on live simping over him https://youtu.be/Ym2wwgdnHTw (0:56-1:21) He kept pushing YB buttons, doing interviews poking fun that he raw dogged Jania and even ate it like groceries https://youtu.be/rKop43k02yA https://youtu.be/lNKFePCJAmk That got YB heated and he went on live and lost it. You can tell even if he tried playing it off, that one hit a nerve because him and ole girl were tight for real https://youtu.be/aXX06RsE5m8 (0:39-1:04) Fredo would respond confirming that he not only smashed one of YB's ex's but two, total disrespect https://youtu.be/aXX06RsE5m8 (1:05-1:49)
Doubling back with Fredo Bang, in the lyrics to his song "Dawg Gone" he spits the heartfelt bars "I was stuck up in the cell, I heard Carter killed Jerrid. I F with both sides so my heart was heavy." https://youtu.be/e9L1cRi12Ag (0:13-0:19) This was actually a very sad true story of two homies he was cool with. Tuesday January 24th 2017, a fatal shooting occurred at an apartment complex in the 11800 block of Old Hammond Hwy. Baton Rouge Police officials would arrest 24-year-old Marvell Carter the following Thursday for the body found lifeless at the scene. 
The victim was identified as 22-year-old Jerrid Davis.
According to Carter's arrest report, investigators found out that Carter fled the scene in a red Dodge Charger and that a tenant in the apartment had the same car. An eyewitness who saw what went down told authorities that Carter and Jerrid had a fight before the shooting and Jerrid allegedly threatened Carter's girlfriend and child. Carter not playing when it came to his, got his strap and put one in the midsection of Jerrid, an injury he succumbed to. It's messed up, because instead of just walking away, you retaliated because of your shawty and child and now behind bars for second degree murder leaving your shawty and child to fend for themselves on the outside. Fredo Bang must have felt this seeing two people he's cool with go down like that. In his obituary, Jerrid was detailed as a young aspiring rap artists under the alias Lil Jerrid. He was probably trying to blow up in the music scene like his homie Fredo
https://www.wafb.com/story/34336687/suspect-arrested-in-fatal-shooting-on-old-hammond-hwy/
https://www.theadvocate.com/baton_rouge/news/article_7f23063e-e41f-11e6-af89-2b9d6a88c132.html
In that same song, Fredo Bang pours his pain over the loss of a homie and brother that involved his opp NBA Youngboy. The lines "He like, 'You must ain't seen the news, you ain't talk to mom? He like, 'A dude just got killed, you must not know which one. That's when I got a call that my dawg gone. Too many tears, my eyes just couldn't hold" https://youtu.be/e9L1cRi12Ag (0:46-0:58). These bars hit deep when you know who they're referenced to. It was the promising Louisiana rapper, Gee Money
Let's revisit how Gee Money went from YB's big bro to his opp and got murked in their beef. This runs so deep that lyrics from numerous songs tell the tale of the timeline of what actually happened. YB was cool with a jit named Lil Hurk, 
He was YB's connection to Gee Money as Gee was his older blood brother.
Gee Money became like a big bro figure to YB as well and being the face of TBG, YB followed in his footsteps and linked up under the TBG record label
He could be seen in this TBG video for their track "iPhone 6 https://youtu.be/6QwuPPjgcec (0:41-0:46) This alliance would only last so long, because YB would jump ship over to the opps, BBG. Word out is that it was a mixture of issues, one being money and two being him not getting the shine he wanted among the other artists in the camp. At the time Gee Money and Fredo were tearing things up on the music side and YB's debut under TBG, "A Life Before Fame" wasn't getting traction in the streets. 
This would be the start of the events that led up to Gee Money being murked. YB created his own crew NBA and his recklessness was clear from even back then because after Gee Money basically showed him the blueprint he sent lyrical shots in a track that exposed a lot of things. In his song "Change" he makes it known he's no longer TBG and anyone from that side can become a pack if they try him, "Youngboy, not TBG/NBA, it's a way of livin'/Let a dude play, he gon' get it/Talked about me like I ain't wit' it/Name a dude shook me, you know I ain't pussy/You can save yo breath, no advice tookin'/Shit what it is, bitch I see you lookin'/Shootin' on sight, know who I ain't hookin'" https://youtu.be/0E0rLYgL_VA (2:03-2:18). That was the sign of things gone bad, then he spit the line "F a dude, I won't show no pity/Thuggin' hard, me and my lil' mistress/Lord bless em' cause' they both scarred/He won't speak on F'n my sister" https://youtu.be/0E0rLYgL_VA (1:20-1:27) 
Well, those lyrics exposed what no one but him, Gee Money and his sister knew. But YB opened the door of the beef and Gee Money accepted the challenge dropping the scorching banger "Industry." In the track he does exactly what YB said he won't do, speak on his sister. Gee Money raps the damaging bars "Your sister swallowed nut, so I never kissed her/But I f with her, so I never dissed her." https://youtu.be/-_DhTIGn7X4 (1:10-1:13) Gee Money then went ahead and expanded on that situation on an interview with Say Cheese, letting the world know YB mad about him dipping in his sister https://youtu.be/39QcxRPvSo4 (2:43-3:07) That was cold, but I can see how Gee felt a way, but I can also understand YB feeling a way after that too but, it's cause and effect, action and reaction, you know. Can't switch up and throw shots then be in your feelings when someone disses back, but that's exactly what happened. YB took it to heart, and you can hear it in the lyrics he poured, pun intended, on his track Pour One. "Remember smoking weed with yo lil' brother/Matter fact, homie I use to call you my big brother/Then you did some foul shit and had sex with my sister/Then threw it in my face in front the people on insta." https://youtu.be/9QT64nOp854 (0:23-0:34)
But peep the name of the track? That's because the song was addressing people dead and gone. Yep, those series of events stacked upon each other quick. "Change" dropped in 2016, "Industry" dropped 2017, the Say Cheese interview followed around August 2017, "Pour One" dropped October 2017…Gee Money lost his life in September 2017 between the interview and "Pour One." Damn.
Garrett Burton aka Gee Money was caught lackin' in a parking lot outside the music studio on Dallas Drive. He suffered fatal wounds when an opp upped the pole and unfortunately didn't make it.
https://www.wafb.com/story/36330561/baton-rouge-rapper-da-real-gee-money-killed-in-early-morning-shooting/
His blood lined the pavement telling the grim story of his fall from grace on the path to being one of Louisiana's star rappers https://youtu.be/du7u-TLPKrk (0:17-0:33) All these lyrics come full circle back to Fredo's song "Dawg Gone" finding out about Gee Money while being locked up. "He like, 'You must ain't seen the news, you ain't talk to mom? He like, 'A dude just got killed, you must not know which one. That's when I got a call that my dawg gone. Too many tears, my eyes just couldn't hold" https://youtu.be/e9L1cRi12Ag (0:46-0:58). The nail in the coffin was the suspect charged with Gee's hit was none other than NBA Youngboy affiliate, Deandre Fields 
https://www.theadvocate.com/baton_rouge/news/crime_police/article_d1b30b8e-896c-11e9-a023-eb27f4585511.html
It's crazy the number of lyrics in these songs interconnecting to tell out exactly what happened in real life, and that's not even the end of it, the story actually continues, with songs painting more scenes of bodies that would continue to fall on both sides after Gee Money lost his. It's no wonder music has become such a go to for the court room. Call it irony, but that same method of apprehending suspects in court nearly cost the Baton Rouge legend, Boosie his life.
But that can't be covered simply by dropping the lyrics and song because it's an entire movie to be honest, so let me know in the comments if you'd like me to do a video on Boosie and how his lyrics were used in court to tie him to a hit with a psychopath that went as far as tatting an AK-47 and the words "Yo Boosie Who's Next." Yep, it was that level of cereal shooters Boosie allegedly had in his camp and his own lyrics nearly got him hemmed up mentioning his shooter. Just say the word and I'll put together the vid.
So there you have it. Thanks for kicking it with yah boy, appreciate the love and support. Catch ya'll in the next one. Peace up and peace out.
Insider Hotspot Youtube: https://www.youtube.com/channel/UCRomM7ZedDRRo8bPBG8XuFA/videos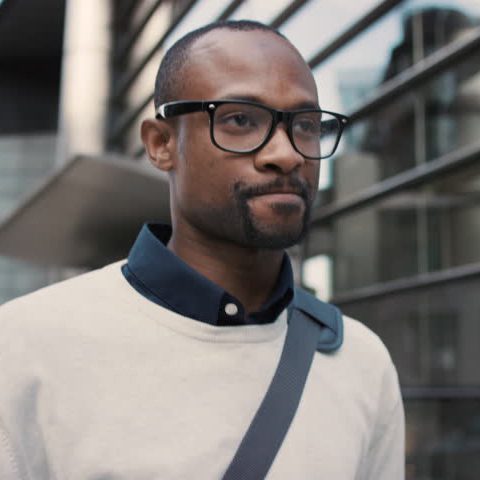 Chad is a professional journalist specializing in Hip-Hop culture and writing music reviews.