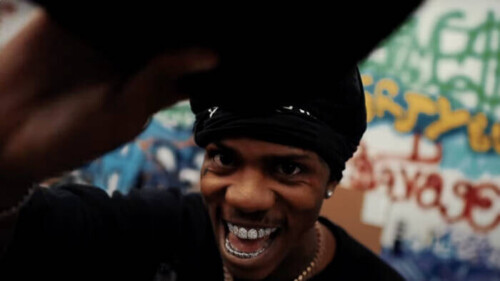 Li Rye dropped his new single "Li Rye vs Li Reezy" via Atlantic Recording/1017 Global Music.
The song "Li Rye vs Li Reezy" delves into Li Rye's internal battle. He feels torn between his two personas, Li Rye and Li Reezy. While Li Rye is laid back, Li Reezy tends to take things to the next level, "Fighting with myself. Inside my mind like, Li Reezy vs Li Rye. Li Rye be wanting to chill, but Li Reezy gone crash out." The Mobile, AL native also dropped the visuals for the track, directed by ShotByLate
The song "Li Rye vs Li Reezy" comes after the recently released single "Rookie Of The Year" and his latest visuals for "BROKE ASF," "Deceive Me" and "My Baby." The fan-favorite track, "I Don't Respond (First Day Out)" garnered half a million (554k+) YouTube views in less than 2 weeks! It currently surpassed 1.8M YouTube views and has 919k US streams to date.
Rye's prolific output of music, videos and his infectious energy has earned him a cult following and loyal fanbase. Whether it's Rye's aggressive flow, heartfelt lyrics, or confidence in his tone, he continues to solidify his place in the rap scene with over 48M+ US streams and 36M+ YouTube views thus far.
© 2023, Seth "Digital Crates" Barmash. All rights reserved.