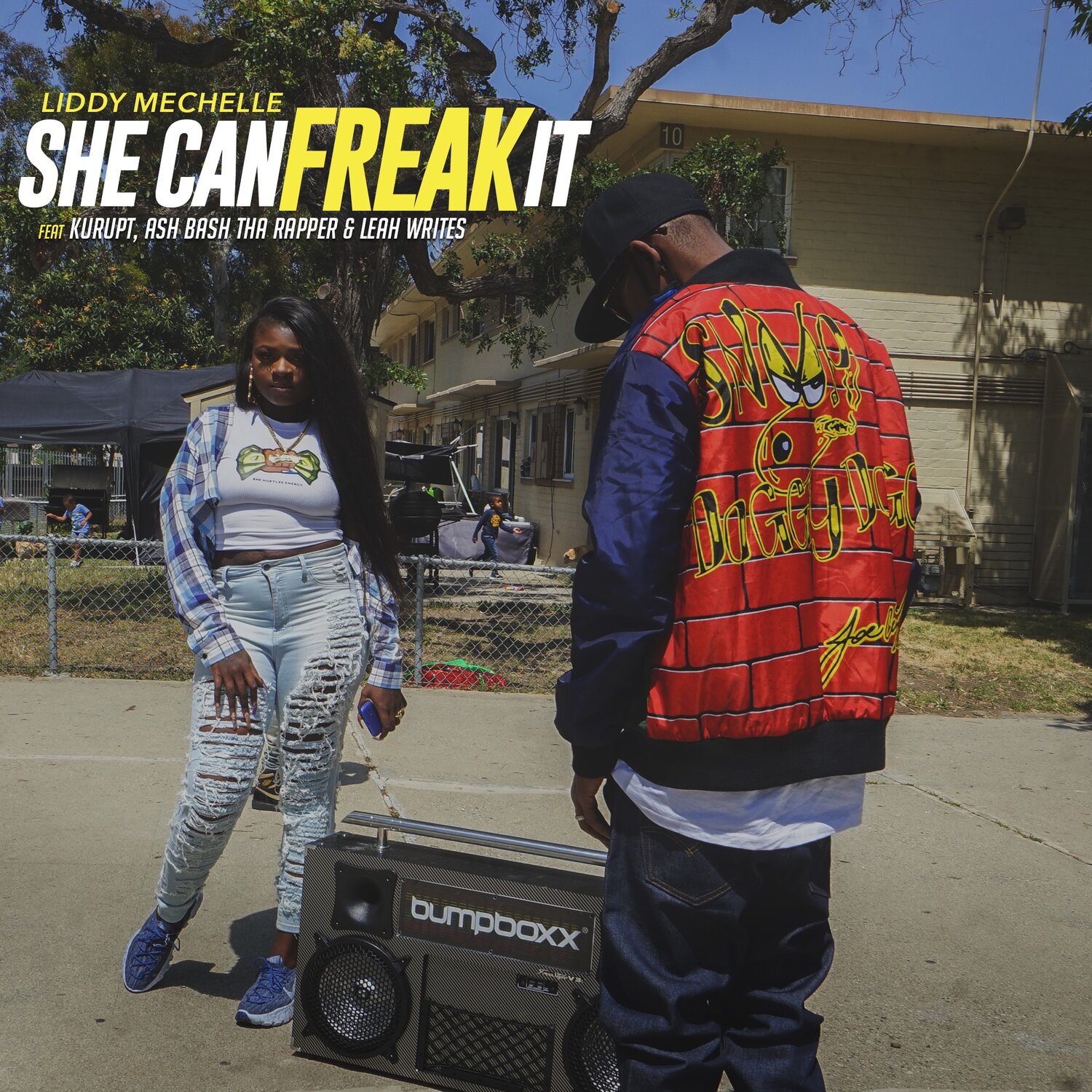 "
With all the music that is out now it's good to hear something driven by females. "She Can Freak It" is the West Coast version of K.P. and Envyi's "Swing My Way" but with more bang to it. Stemming from the 90's single "We Can Freak It" by Kurupt. Liddy is bringing back the 90s west coast vibe in her own version with her latest single "She Can Freak It".
West coast born and raised artist Liddy Mechelle is Hip-Hop, Rap and RnB all infused into a remarkable talent. She brings Lea Writes, Ash Bash Tha Rapper and legendary Kurupt together to deliver a feminine yet hardcore and direct women's anthem.
Visually from scene to scene they highlight the importance a woman has in the streets and how she's very aware of what she wants because she's a real one. This is something you are sure to keep on replay."