Kai Hansen, known as ºk, is a multi-faceted music producer from Brooklyn, NY. Operating out of Boulder, CO he is a talented student and musician studying both music and Aerospace Engineering at CU Boulder.
Originally a jazz saxophone player of six years he has made the transition into digital music production. With an evolving style over the past four years, his work spans many different genres.
In April of 2023 his premier album entitled "Vibe Control" dropped – a LoFi, downtempo journey.  He has since moved towards a more hip hop, jazz fusion-oriented style with his new album titled "Velvet Lounge" debuting September 26th, 2023.
Like many top-notch producers Kai brings his talents to bear in multiple genres of music and phases of production – rapping, producing, mixing, mastering, and singing, as well as playing drums, saxophone, guitar, and every woodwind.
Kai's strength as a lyricist can be seen in lines like: "Carry force up in my pocket and I kill like I'm Darth Vader. Yeah, we're similar in skill but at least I'm not a traitor". Kai's rap project is still under development but be on the lookout for future releases.
Find his socials as well as his Spotify channel linked below.
Follow ºk on Spotify and YouTube to stay up to date with new releases, such as "Velvet Lounge" on the 26th.
Instagram:
@kchproductions
Facebook:
Kai Hansen
LinkedIn:
Kai Hansen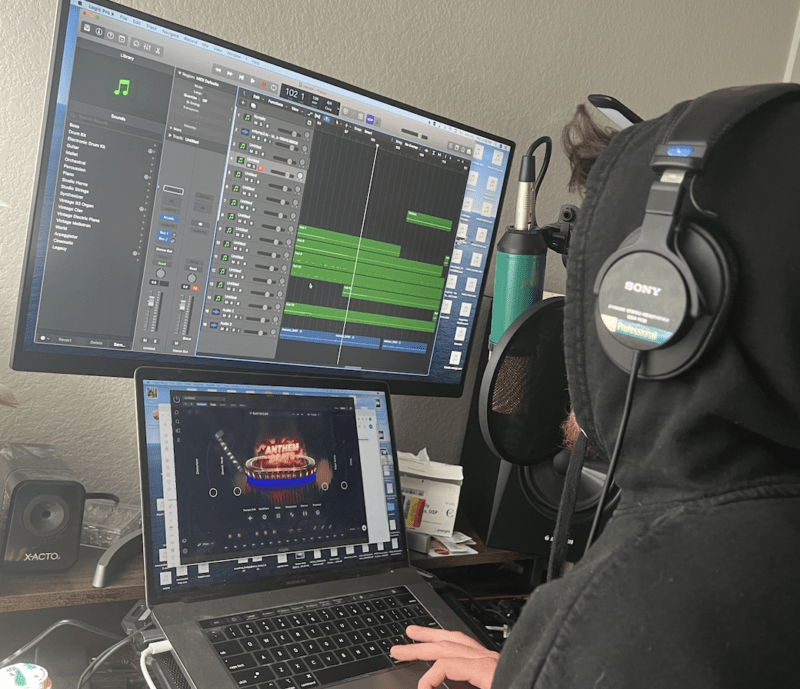 Spotify: