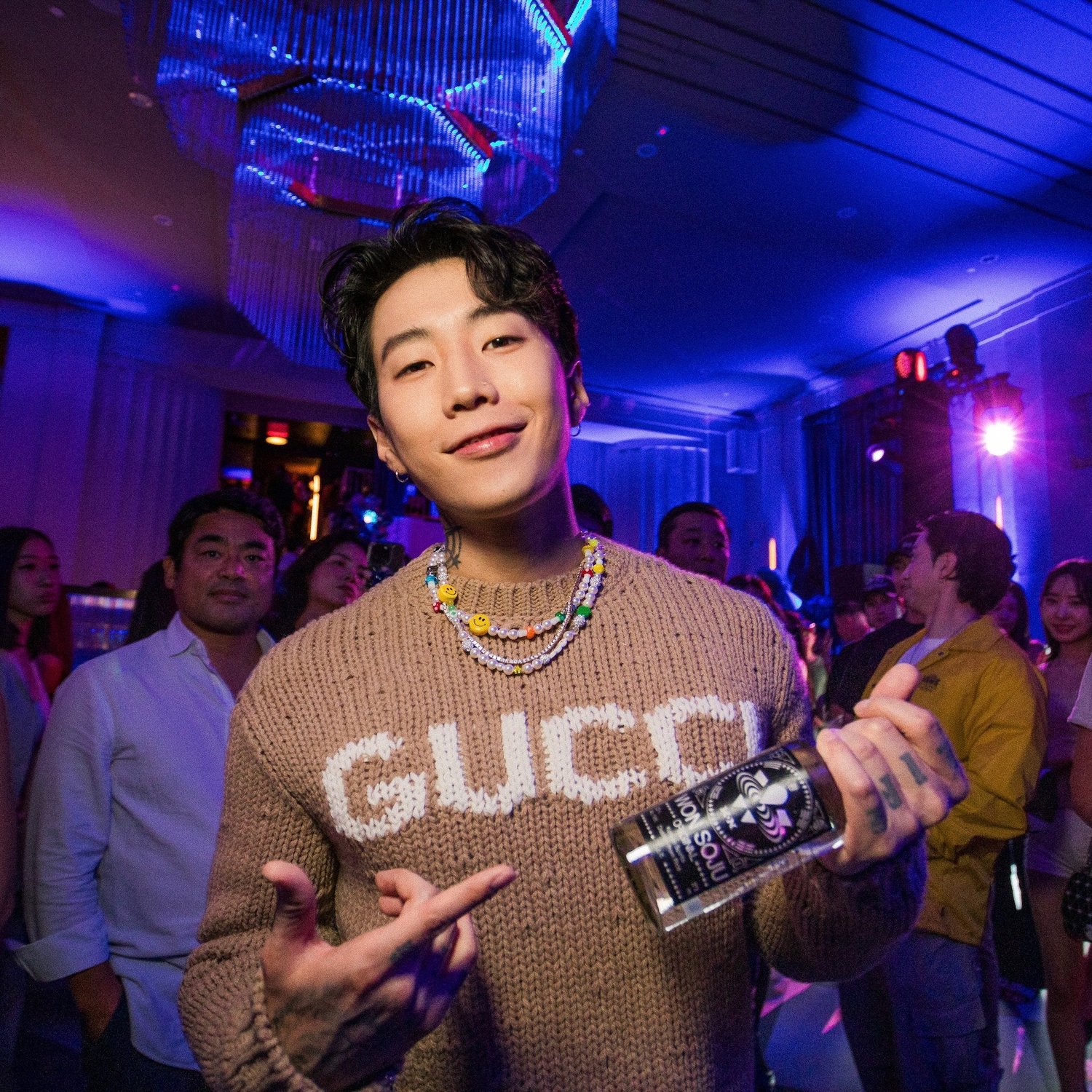 Korean rapper, Jay Park kicked off his USA tour in K-town last night to promote his new soju brand Won Soju. Hype was invited to the event where we enjoyed mingling with the hottest Asians we've ever seen, sipping lychee fizz soju cocktails and watching Park perform some sick bars that effortlessly blended both English and Korean. 
The venue (Intercrew LA) was posh, pristine and packed. And with several open bar stations serving a special menu of Won Soju cocktails, a build-your-own ramen corner, a an extravagant made-to-order ice cream counter which was pretty much a performance of its own, and Korean-inspired hors d'oeuvres passed around all evening, this invite-only event was a field day for the senses and flavorful in every way.
Carefully straying away from the idea of a "collaboration," Won Soju is proudly produced through and through by Park. Rappers like Jay-Z, Diddy, Post Malone and Travis Scott all have their own alcohol brands, too, however, in Korea, Park and Won Soju are the first. "I can recommend it to people when I'm proud of it," Park says of the premium soju brand (a key differentiator from the "green bottle" soju most of us are familiar with).
The event was a super refined experience to go along with the refined, clean, light taste and charm of Won Soju. Part of the brand's uniqueness is the process of it being distilled and aged in Korean traditional earthenware pottery called 'Onggi'. This type of "breathing" pottery has fine pores made from rough soil without glaze, which results in a smoother flavor and delicate scent. Won Soju is made of 100% pure Korean rice 'Totomi' from Wonju, Gangwon-do Province.
At Hype, we love to see artists expanding their creativity to ventures beyond music while also incorporating a part of their culture, too. 
Thanks for having us, Jay! We can't wait to order Won Soju the next time we're feening for some KBBQ!