Hey gang what's good.
We got some bittersweet news today man. When one person seems to be getting his life back, another loses theirs. The streets is dirty. This Florida beef between AFNF's 9lokknine and 438's Hotboii just continues taking lives. Now 9lokknine's day 1 and AFNF affiliate, Metemo was murked moments after being released from prison. When they should be plotting celebrations cause 9glokknine was just a few days away from being on the outside, he's got to come home to a funeral instead. We're going to break down the hit that placed a target on his head and led to the retaliation that took his life.
Insider Hotspot Youtube: https://www.youtube.com/channel/UCRomM7ZedDRRo8bPBG8XuFA/videos
Demetrius Jr. Cox, a Florida native with a promising future.
Good grades, high school graduate, football scholarship, Christian upbringing. 
Demetrius had all of the ingredients going for him to lead a life of positivity that could even be used to inspire other youths in the community…but, like so many falling victim to the influence of the streets, Demetrius would abandon the way with good intentions, to join the rising criminal element plaguing Florida's streets. 
Demetrius would become another of Hotboii's 438 opps 
and align himself beside alleged head honcho 9lokknine and his All Family No Friends (AFNF The Army)
From then forward he would adopt his gang moniker AFNF Metemo and the two would become closer as time proceeded. And he would soon put in work for his comrade and boss, 9lokknine, eventually trailing the path of murder that brought retaliation down upon his life.
But how did an intelligent black young man, talented enough to get a football scholarship end up so deep down the rabbit hole? His criminal life started as small deeds. In 2003 he would appear under the laws radar for a misdemeanor charge. 
Still in his infant stages of the street life, he began racking up traffic violations from 2015 onwards.
But as the beef intensified between Hotboii and 9glokknine, Metemo began treading down a darker path. In 2018 he would pick up a felony charge for possession of more than 20 grams of cannabis when an officer on patrol in the Spaulding Road and Bethune Drive area observed a 2018 silver Cadillac XTS with a Florida tag traveling south on Bethune Drive approaching Spaulding Road. The officer witnessed the car fail to stop at several red lights and proceeded to pull the vehicle over. Upon approaching the vehicle, he noted that the driver was 9lokknine with 3 other passengers, one of which was Metemo. The officer would call for assistance and upon the arrival of another officer, the vehicle was searched, and a clear plastic bag with 27.73 grams of cannabis was found https://youtu.be/OAGufvV3V1U (20:42-20:50) along with a Black Diamondback handgun concealed to the center console on the driver side of the vehicle https://youtu.be/OAGufvV3V1U (22.02-22.30).
While Metemo was sinking deeper into the street mentality and now finding himself in the hands of the law alongside 9lokknine, the beef was intensifying and the body count on both sides was steadily rising. From the death of 14-year-old Daquarvious Fudge
Targeted by 18-year-old Lorenzo Hall who was the shooter hanging out the Nissan Altima https://youtu.be/wEMMZ9oi7mI (0:00-0:38),
to the unfortunate loss of the innocent lives of 3-year-old Daquane James Felix Jr. and 14-year-old Dennis Joshua Atkinson https://youtu.be/AFJLH6QBvJc (0:20-0:38).
Metemo was becoming more embroiled in the beef, so much so that his lifestyle took the leap to the next step…taking a life. This was the point of no return, the one that placed Metemo as a problem for the opps and a target for 438 to exact revenge for what he did next.
On April 14th, 2020, Metemo carried out a hit in honor of his gang AFNF. The unlucky target was 438's affiliate Wolph Lutherking Luma. 
The incident took place at a house party in Davenport where an altercation occurred and Metemo ended his opp. Details involving the hit show that Metemo was ready for war whenever it came to him. Eyewitnesses recall seeing Metemo in the party dancing with the strap. This info found its way throughout the party, which prompted Metemo and a homie of his to return to their vehicle parked outside. Witnesses described it as a black SUV. The events that occurred next escalated the situation and shows that you can't let your guard down at any time when in the streets. Witnesses account states that Wolph was lurking in the party with a black Glock visibly noticeable. 
Wolph and another 438 associate would be seen leaving the party not too long after, as if giving time for Metemo to get comfortable and be caught lacking. The pair of rivals would then end up in a verbal altercation outside the party which sparked into gunfire after tempers flared beyond restraint. The cops would be alerted but by the time they arrived, there was nothing but a pool of blood and 762 shell castings lying about. Deputies would later be contacted by the Orange County Sheriff's Office in reference to a shooting victim dropped off at Dr. Phillip's Hospital. The victim was confirmed to be 20-year-old 438 member, Wolph Lutherking Luma. In the altercation that turned into a shootout between Wolph and his associate and Metemo and his, Wolph would suffer bullet wounds. His homie tried to save his life, rushing him to the hospital but unfortunately Metemo won that battle and lived to attain his stripes for putting in work for the gang.
While Hotboii mourned the loss of his homiehttps://youtu.be/KjYCh2an8fc (0:04-0:09).
https://www.clickorlando.com/news/local/2020/04/20/murder-suspect-fatally-shot-man-at-davenport-house-party-deputies-say/ Metemo was back doing his thing.
But Metemo's celebration was short lived. While his street credit was boosted for upping the score on his opps, investigators were hot on his trail. With eye witnesses accounts and the recovered bullet castings that matches the type of the gun he allegedly carried at the party, officers made their arrest. He was detained and held at the Osceola County Jail without bond on a charge of premeditated murder.
Metemo had finally reached the pinnacle of his downhill detour. Bright future turned into a dark past. But the streets never forget, and sooner than later it comes to collect for the life you stole. 
On one end, things seemed to begin to align for Metemo. He would finally be looking at the light of day when he was given $200,000 bail due to eyewitness accounts that painted Wolph as the one looking for trouble and Metemo was defending himself from shots being fired. Even better his gang head 9lokknine was also behind bars and looking to become a free man all the same. On March 7th, 2021, on his 21st birthday, Metemo was back out on the streets after his mother posted his bond. What some could say as ignorance, Metemo allowed himself to be caught lacking, being too caught up in birthday celebrations and being a free man to remember that revenge never sleeps. I'd say that was his downfall, but his downfall was following the path of a gangster in the first place.
Just hours after his release from Osceola County. Metemo was murked in retaliation for the death of Wolph. Orlando police officers would respond to shots being fired around the area of Amelia Street near Orange Blossom Trail. But Metemo body was found shot up about half a mile away near Westmoreland Drive and Bentley Street in a black Corvette filled with bullet holes.
https://www.clickorlando.com/news/local/2021/03/08/homicide-prompts-police-to-close-roads-near-downtown-orlando/
https://twitter.com/QMcCrayWFTV/status/1368860833929977859?ref_src=twsrc%5Etfw%7Ctwcamp%5Etweetembed%7Ctwterm%5E1368860833929977859%7Ctwgr%5E%7Ctwcon%5Es1_c10&ref_url=https%3A%2F%2Fwww.wftv.com%2Fnews%2Flocal%2Forange-county%2Fwest-oaks-academy-graduate-football-standout-fatally-shot-parramore-day-after-celebrating-21st-birthday-family-says%2FNNCFMLUDYJCUJO2SSTSVJ3YEPA%2F
https://www.wftv.com/news/video-person-fatally-shot-near-orange-blossom-trail-orlando/7226b5e5-e406-470e-986a-e77d94d5aee9/
https://www.wftv.com/news/local/orange-county/west-oaks-academy-graduate-football-standout-fatally-shot-parramore-day-after-celebrating-21st-birthday-family-says/NNCFMLUDYJCUJO2SSTSVJ3YEPA/
A time to celebrate life turned into tears and bloodshed as Metemo would be pronounced passed at the scene. His mother knew this day would come due to his lifestyle, but she was unprepared for how soon it actually knocked at her door. And who could blame her? No matter the day or time, no mother would be able to bear her son's life being taken from her https://youtu.be/kxcENYRKnDM (0:50-1:07).
While friends and family poured their hearts out for the loss of someone they held dear, opps also took the opportunity to poke fun in typical savage fashion https://youtu.be/xD_C0ZrAnJM (0:52-1:01)
Crazy that 9lokknine would be released just days after. https://www.hiphoplately.com/9locknine-out-of-jail-after-five-attempted-murder-charges/ That was his boy. Would be great if someone squashes the beef and takes the high road, but the thing is, so many lives gone already, it's a tough battle to end all of that hate and move forward.  Both AFNF and 438 have talent in their ranks, especially the face of each, 9lokknine and Hotboii. At this time, officers have a vehicle that may have been involved in Metemo's death. A 2019 gray Dodge Charger bearing Florida license plate number HKNG58 was seen peeling out from the murder scene. 
If you're in the Florida area, just be careful because this could mean the gang war is going to be intensified. Officials have been calling in the big guns to try deal with the rising crime wave due to the beef between the two gangs so no telling how things are going to go https://youtu.be/AFJLH6QBvJc (2:16-2:27). Stay safe. RIP Metemo and all that's been lost to the senseless loss of life.
Insider Hotspot Youtube: https://www.youtube.com/channel/UCRomM7ZedDRRo8bPBG8XuFA/videos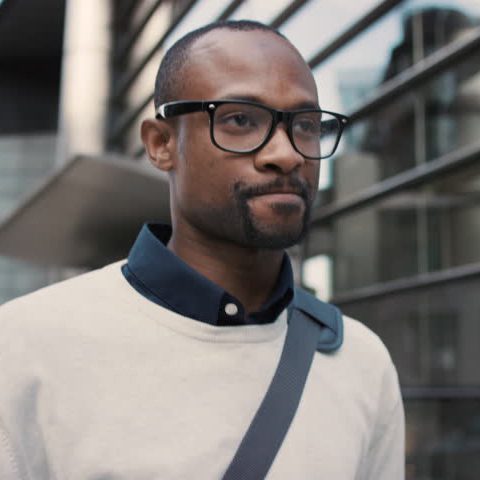 Chad is a professional journalist specializing in Hip-Hop culture and writing music reviews.