What up gang.
Back with the real you know what's the deal. We've been covering extensively the TBG NBA beef in past videos. TBG's honcho and top shooter may now be facing football numbers behind bars because an NBA member couldn't handle the heat and decided to win the beef by turning fed and getting Lit Yoshi and Fredo Bang arrested. 
Insider Hotspot Youtube: https://www.youtube.com/channel/UCRomM7ZedDRRo8bPBG8XuFA/videos
Wednesday July 21st 2021, the law brought down the hammer like thor on TBG's head youngin in charge, Lit Yoshi. Reports would surface of both him and top dawg Fredo Bang being arrested after a raid at a crib they were at. Soon after, video footage would surface showing the extent of the arrest. Cops swarmed upon the building in full body armor, shields, and tactical gear.
Insider Hotspot Youtube: https://www.youtube.com/channel/UCRomM7ZedDRRo8bPBG8XuFA/videos
Loud blasts can be heard as smoke engulfed the entrance of the building. Officers would proceed to move in like well-trained marine into the house while two groups secured the perimeter from the outside. One officer behind a car can be seen with what looks like a firearm pointed in case anything went down https://youtu.be/TrJHZ0LPGSs (0:01-1:35) From the looks of it, you'd swear they were storming the home of a terrorist.
Details of the arrest would soon be made public which is when the NBA and Bottom Boy Gorillas aka BBG was able to rejoice. Their two main opps of TBG was detained. The luxury lakeside home was located on the 16000 block of Northwest 88th Court in Miami and was listed as belonging to Fredo Bang. Lit Yoshi, real name Mieyoshi Edwards was at the time out on bond while awaiting trial related to what authorities listed as a violent gang war involving other rappers. Authorities have Yoshi and Fredo labeled as members of the rap group known as Top Boy Gorilla aka TBG, which have been at war with NBA YoungBoy and his clique, Never Broke Again aka NBA
Apparently they swarmed the location in on a warrant to detain Lit Yoshi because of new evidence in past related shootings which we'll detail later. He had also violated terms of his release. Documents would state that The Louisiana court had instructed Mr. Edwards aka Yoshi multiple times that he could not appear in a music video or release new music that contained his image. Being the savage that he is, he went against that condition and released the music video for his track "War With A Millionaire" that referenced his house arrest https://soundcloud.com/icybag23/lit-yoshi-war-with-a The track has now been wiped from the internet most likely by his team but a little too late.
His defense lawyer, Ron Haley, was furious with how cops handled the situation, making it seem like they were taking advantage of their authority. Haley would release statements stating that his client, Edwards aka Yoshi was wearing a GPS monitor, which meant cops knew exactly where he was and that he wasn't even trying to hide or be on anything that could affect his case. But instead, cops raided the Miami Lakes mansion with heavily armed officers, throwing smoke grenades before rampaging in and leaving the house torn up. Yoshi was scheduled for a court hearing in Baton Rouge, Louisiana just the following Monday and Haley made a valid point. Why not just wait until he comes to court to execute the arrest warrant in a civil manner? In my opinion cops knew exactly what they were doing and making a scene because Haley stated he was in constant communication with prosecutors, so it wasn't like something was off or Yoshi was on the run.
Something just didn't seem right given all that. Seemed like cops were out for blood. Yea he violated his terms, but had to be some new evidence or something and they used that music video as extra incentive to pounce on the rapper, pause. 
Fredrick Givens II aka Fredo Bang seems to just have been an added bonus to the TBG package because he was carded to shut down the stage at Rolling Loud in just a few days, but got caught up in the raid. At first it looked grim for the rapper and many speculated that he was swooped up because of the 2019 Mimai attempted hit on YB's head that got his female companion shot, an innocent man murked, and nearly ending the life of a child. Luckily the bullet only grazed.
https://www.local10.com/news/2019/05/13/man-killed-woman-wounded-in-shootout-involving-rappers/  https://youtu.be/jaSiWsYcafc (0:18-0:22) https://youtu.be/mwisAEjGI4Q
Reports would later clear all those speculations and accusations. Turns out he's in a much better position that his homie Yoshi even if he's still in trouble himself. When cops stormed his home to detain Yoshi, they found three guns, body armor and a stolen car, which then also got him hemmed up for violation of parole. The violation stemmed from a November 2015 attempted murder charge where Fredo pulled the strap and sent shots at a man he was in a heated argument with outside a north Baton Rouge apartment complex. Since the items were found at his home, then cops would connect it to him. 
https://www.theadvocate.com/baton_rouge/news/crime_police/article_d57f607d-ecee-5588-af9d-a2443ae84031.html
TBG seems to have full trust in Haley's abilities in court and retained him on payroll because he is also representing Fredo Bang with his legal issues, and from reports it's clear why. Dude is good. Haley would counter the arrest of Fredo Bang with being able to detach Fredo's name out of connection to the items found. Instead, Fredo's security detail claimed legal ownership of the firearms and shut down any questions about the stolen car belonging to Fredo. That could fly in court because logically why would Fredo Bang, who was carded for Rolling Loud, which is one of the most high-end events of the year need a stolen car for? He's rich and well booked and paid.
So chances are Fredo isn't going to get caught up over what was found at his home.
For Yoshi on the other hand, the plot thickens. His 1.8 mill bond was put on hold until his next hearing to determine if to green light the request to have his bond revoked. Worse yet, the scheduled hearing for Monday was moved to August 31st so he'll remain in custody awaiting his fate.
https://www.wbrz.com/news/judge-places-custody-hold-on-br-rapper-lit-yoshi-court-hearing-scheduled-for-next-month/
But that's not the worst of his woes. Remember our last video with him, detailing how his case went downhill because cops caught him accidentally snitching on himself over a phone call that they tapped?
If you haven't checked it out, I'll link it in the description because it sheds a whole new light on this story's background. But now, it seems that his opps are the ones that are willingly telling on him. Who you might ask…well, let's find out what prosecutors had to say about it. 
According to an arrest warrant prepared by Slidell police, officers responded to reports of a shooting on April 29, 2020, and later discovered the intended target was likely a man signed to the NBA YoungBoy record label who allegedly had a "hit" out on him from a rival Baton Rouge rap group, this would be TBG. The man and another person, who was injured in the shooting, had just entered a car outside a Slidell apartment complex when they were met with a hail of bullets https://youtu.be/TG21FrkGPRM (0:47-1:05) 
https://www.theadvocate.com/baton_rouge/news/crime_police/article_ce811918-865c-11ea-b286-b32a680efdea.html
Documents would continue to state that the intended target, who escaped without injuries, was scheduled to testify against Edwards aka Yoshi in court about a previous shooting. This next part is where master splinter was exposed in the sewers. It states, and I quote, "detectives later unearthed a YouTube video posted in March 2020 in which Edwards called him a 'snitch.'"
The video in question is this one https://youtu.be/wWagZToExjg (0:00-0:22) and bingo! Yoshi is addressing none other than NBA Meechy. Dang.
Yoshi would also post up on IG what seemed like court documents as receipts for calling Meechy a rat
NBA Meechy would respond to try clear his name, but in the process do the very thing he's being accused of, snitching. Meechy can be clearly heard stating that "nigga shot at me" already giving the cops more evidence to present in court and probably the reason they got him to take the stand https://youtu.be/PpAWqjwFMb0 (0:50-1:05) Even if he denies that he's going to snitch and the document Yoshi posted was just procedure because he was shot at, how do you explain the new reports saying that the same member of NBA that lit Yoshi called a snitch in the video is going to take the stand and testify? Come on dawg Meechy, it ain't looking good for you and NBA. If you can't take the pressure just say that.
And if all the cards wasn't already stacked against Yoshi in this case, his cell phone woes comes back to haunt him. I don't know if this man angered the cellular gods or what, but a phone always sinks this man deeper into his grave. Reports after the raid and arrest would state that Yoshi's phone was found in a vehicle linked to another Baton Rouge shooting on July 4, 2020. This man was really about that life. Straight shootings, no robberies or domestic abuse, just drillings. Authorities obtained a search warrant for the phone and unlucky for Yoshi it turned up evidence that implicated him in both shootings, as well as other criminal activity. One piece of key evidence on the phone were text conversations from his pops urging Yoshi to leave town because his "life was in danger." But wait, there's more. Another phone number linked to Edwards aka Lit Yoshi, pinged off a cell tower in Slidell around the time of the April 29 shooting. Police complied all this when plotting the raid and reports also state that police believe not only did Yoshi go out on hits but he paid an accomplice to help track the intended target in the days leading up to the attacks. 
Yoshi seems to be in hot water with no way out this time. In the coming weeks he may be extradited back to Louisiana to face the music. Fredo Bang, who we thought to be on the home stretch to be released and back to securing the bag was hit with some sad news. At a court hearing for his bond, Fredo Bang learned he was denied bond https://youtu.be/JQJtKyVDNiw So currently, both are behind bars awaiting their fate. Will Fredo be cleared of all charges? Will Lit Yoshi work his way out of spending half his life in prison? Will NBA keep a rat in their ranks? Find out next time, when we chop it up and break it down. I'll keep you updated.  I'm out.
https://www.miamiherald.com/news/local/crime/article252951808.html
https://www.theadvocate.com/baton_rouge/news/courts/article_4e08ff2e-eb07-11eb-a9ab-435dd446eec5.html
https://www.kiro7.com/news/trending/louisiana-rappers-fredo-bang-lit-yoshi-arrested-miami/ER4EQAHS5JDZXNTZDLNSJL73P4/
Insider Hotspot Youtube: https://www.youtube.com/channel/UCRomM7ZedDRRo8bPBG8XuFA/videos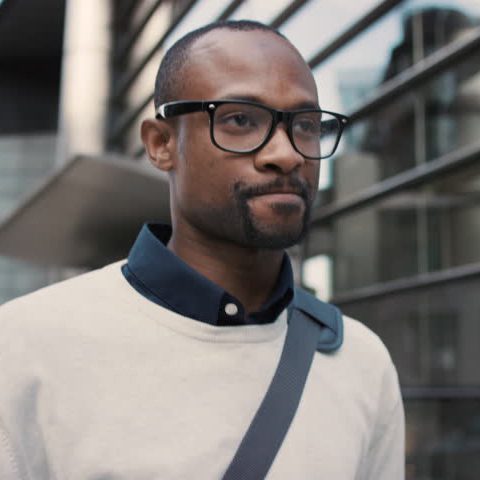 Chad is a professional journalist specializing in Hip-Hop culture and writing music reviews.