Drake's For All The Dogs album features the track "Fear Of Heights," which has taken on new meaning after he dropped the Gibson Hazard-directed video for "First Person Shooter" featuring J. Cole. There's a lot to unpack here, from Brian Baumgartner reprising his The Office character to Drake and Cole recreating Messi and Ronaldo's chess-themed Louis Vuitton ad. But eyebrows were raised at one particular graphic around the two-minute mark.
In it, Drake's height is listed as 6 feet, 2 inches. One quick Google search suggests that Drake is 6-feet tall, and Drake is contradicting himself because he rapped "6'1″, man, a n***a need some leg room" in his More Life track "Sneakin'" featuring 21 Savage.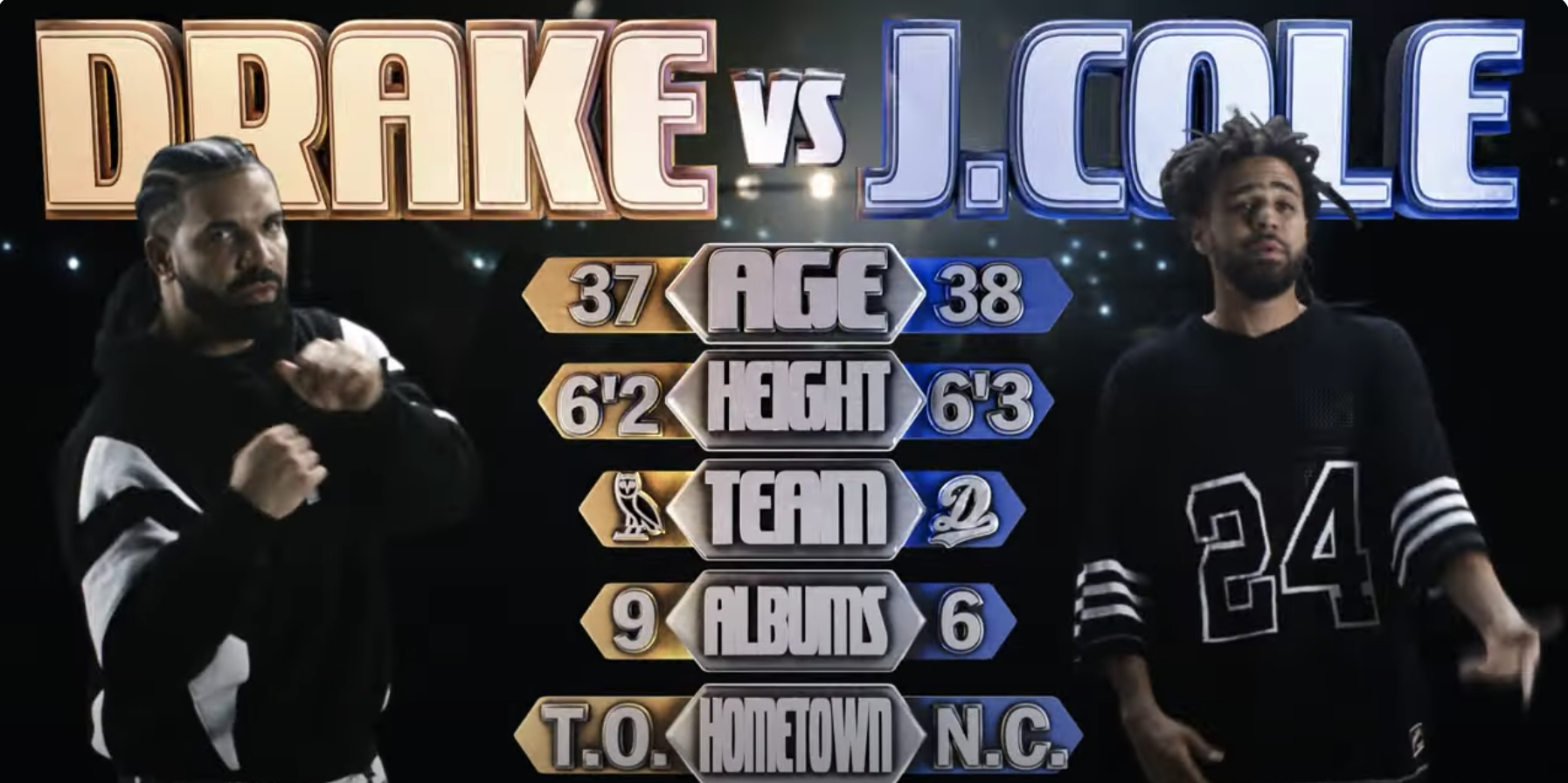 The discourse is discoursing, with people simply wondering why Drake feels the need to seemingly lie about his height.
Drake really put his height as 6'2 😂 well in that case I'm 5'5!

— Vanessa🦋 (@Vannyyy_25) November 15, 2023
Drake is so insecure. Why does he lie about his height for no reason 😭😭

— AllRapTakes (@AllRapTakes) November 15, 2023
"First Person Shooter" recently hit No. 1 on the Billboard Hot 100, and its chorus spawned the title of Drake and Cole's newly announced 2024 joint tour, It's All A Blur Tour — Big As The What? The Cash App presale is underway and will last until Thursday, November 16, at 10 p.m. local time. The general public sale is scheduled for Friday, November 17, at 11 a.m. local time.
Watch the "First Person Shooter" video above.