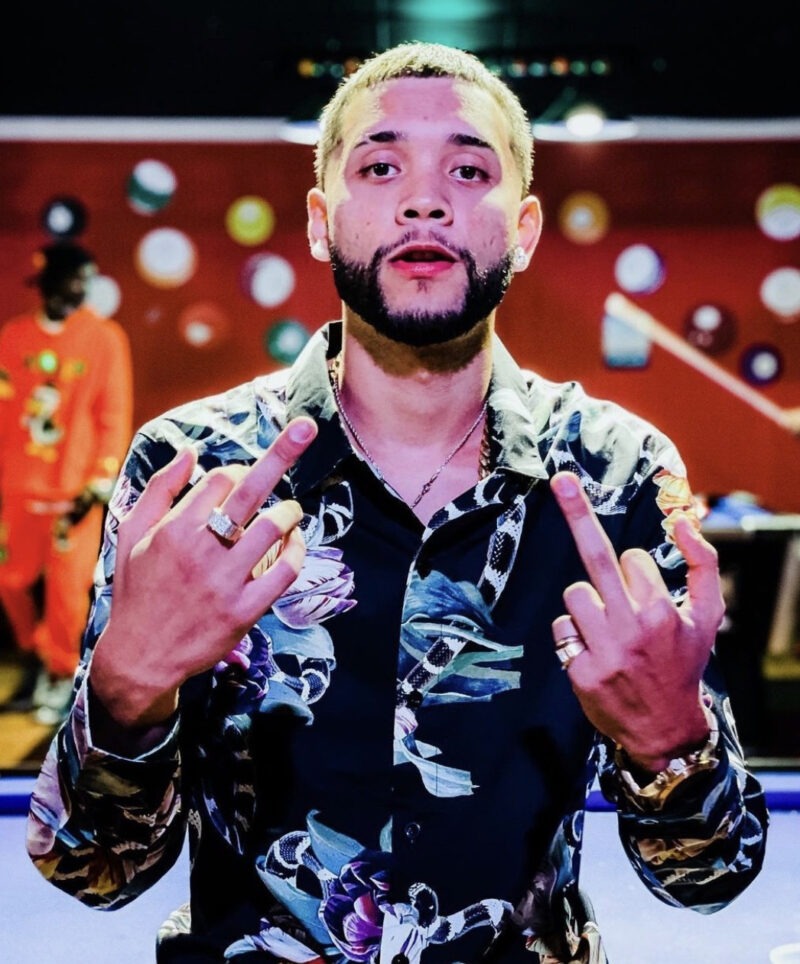 Hector A. Cerpa, born and raised in Puerto Rico, found his artistic identity in the vibrant streets of Chicago, where he currently resides. Formerly known as Primo during his teenage years, he has reinvented himself as Don Ditto, also known as Mega Don or Super Mega Don. As a versatile artist, he proudly carries the title of rapper while exploring multiple genres.
The Athletic Prelude to Artistic Passion
Don Ditto's journey into music sprouted from an unexpected source – his background as a four-sport athlete at Foreman High School in Chicago. A sudden injury, a dislocated shoulder during a senior-year football game, altered the trajectory of his life. With unbridled energy and passion, he channeled his focus into music, discovering the expressive power of his voice as a medium for feelings, emotions, and boundless energy.
Notable Career Highlights
Don Ditto's rise in the music scene has been marked by significant milestones, including being acknowledged by Cam'Ron from Dipset after a tribute performance. He showcased his talents exclusively for Uncle Murda and Eazy E's daughter, Reemarkable, in Atlanta's BottleShip Lounge. Recognition from industry heavyweights like G Herbo, Fat Joe, Dave East, Future's Manager "Ebs," and Lil Baby further solidify his presence in the music world.
Navigating Challenges and Constructing a Unique Sound
One of Don Ditto's major challenges was defining his distinctive sound. Dabbling into Latin Trap, REGGAETON, Dancehall, and R&B, he found a balance, creating a unique fusion that sets him apart. Taking matters into his own hands, he learned the intricacies of recording and mixing to ensure the authenticity of his music.
Dreams and Aspirations
Looking ahead, Don Ditto envisions his name gracing billboards across the globe. He foresees STREETCODE, his brand, manifested through various merchandise and a fan base extending from the west coast to the far reaches of the Eastern Hemisphere. Collaborations with industry greats, worldwide travel, and providing a better life for his loved ones are all part of his ambitious vision.
The Humble Patience that Shapes Success
While aiming for greatness, Don Ditto emphasizes the importance of humble patience. His story is not just about the destination but the journey, showcasing the time and dedication it took to reach where he is today.
EP "Hangtime" and Top Hitters
Don Ditto's recent EP, "Hangtime," dropped on Halloween. Tracks like "I Been Up" and "Pop These" are currently standing out as fan favorites, offering a taste of his diverse and energetic catalog.
Connect with Don Ditto
For those eager to delve into the world of Don Ditto, follow him on Instagram: @donditto_. Listen to his music on Spotify: Don Ditto on Spotify. Catch his visuals on YouTube: Don Ditto on YouTube. Explore his Apple Music profile: Don Ditto on Apple Music.
Previous Press Coverage
Check out this insightful interview with Don Ditto: Don Ditto Interview.
As Don Ditto continues to make waves in the music scene, his journey stands as a testament to resilience, versatility, and the enduring power of passion. Keep an eye on this rising artist as he blazes a trail from Chicago to global acclaim.