"Dolph Day" Nationwide Day Of Service to be held on November 17
ovember 17 will officially mark two years since Young Dolph tragically passed away. That came as a result of the Memphis rapper being shot and killed in his hometown, while visiting one of his favorite South Memphis establishments, Makeda's Homemade Cookies.
Meanwhile, major things are happening on Friday, on the 2-year anniversary of Dolph's passing. This is "Dolph Day," which features a Nationwide Day Of Service. Therefore, the IdaMae Family Foundation (named after Dolph's grandmother) and Dolph's Paper Route Empire record label will celebrate his life, legacy, contributions, and giving spirit tomorrow with a host of activations around the cities of Memphis, Chicago, and Atlanta. This is the second annual Dolph Day, and will include turkey drives, community dinners, givebacks, and donations. Fans and community members are encouraged to post a photo doing an act of service on November 17th, using the hashtags #DolphDay & #DolphServiceDay.
In addition to these events, the Adolph "Young Dolph" Thornton Jr. Day of Service are also still annual events in Tennessee and Georgia. These events are done in order to encourage public to do acts of service in remembrance of Dolph. Dolph was one who always gave back, especially in his hometown of Memphis.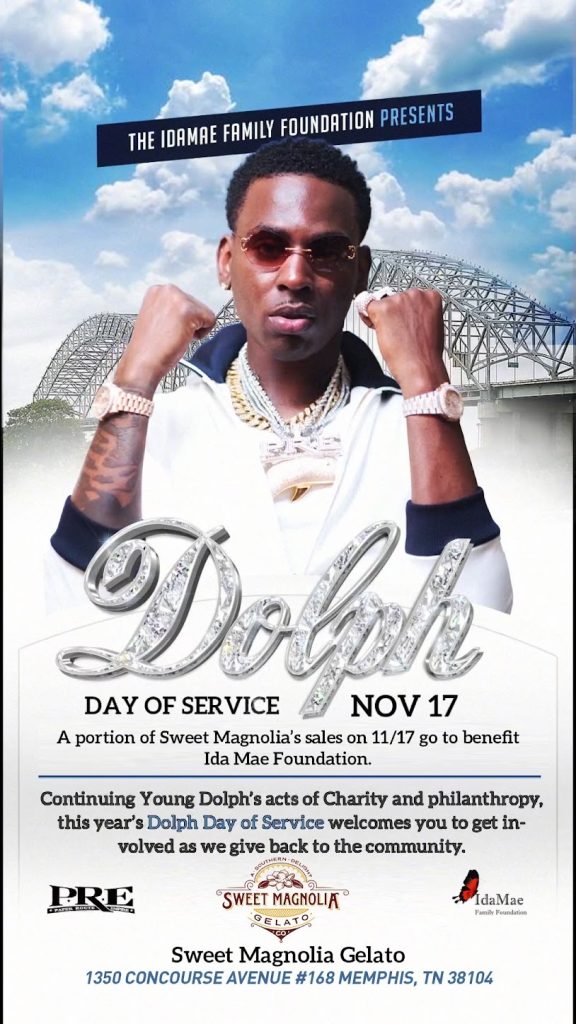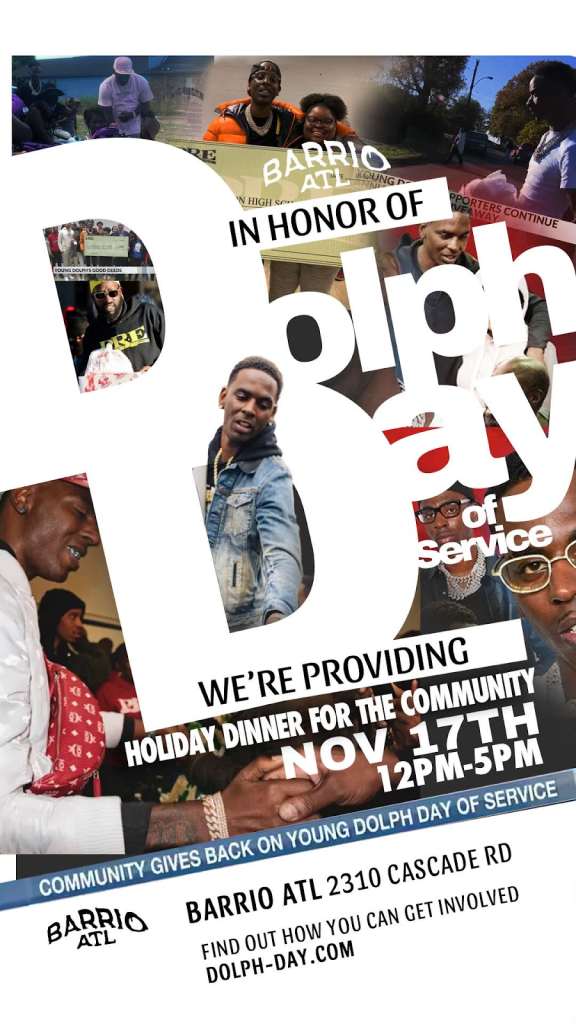 "Dolph Day" Nationwide Day Of Service to be held on November 17