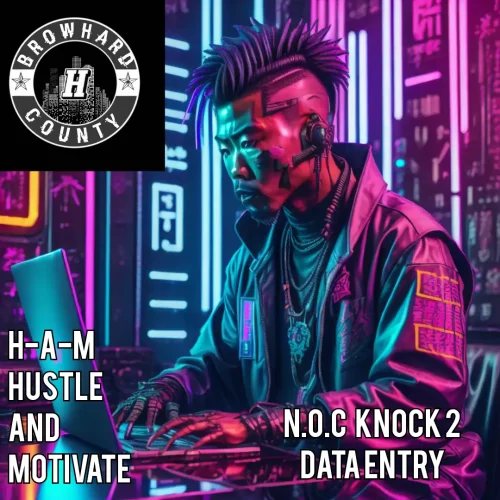 New EP from Hamlet Be Da Emcee is coming out this November 22nd on all major DSPs. Featuring production from Track Pros and Meraki Muzik, Ham takes the listener through the mind of the cyber technologist. With tracks like H-A-M OS, Linux Flows, The Heist PT2, etc. Ham rhymes about cyber life we see every day. Have a listen and be sure to presave via the link below:
https://unitedmasters.com/m/n-o-c-knock-2-data-entry
"The first track H-A-M OS starts out with me explaining what I see alot from rappers and what I intend to do with my rhymes. Then I got other tracks that I talk about Linux commands, digital love scenarios, and gaming. Be sure to check out Game Face V1 and V2, I did that song for my gamers out there".
Ham delivers nice rhymes that are not laced with explicit language. He does this because of his want for the music to be played in educational environments to assist IT students remain interested in digital learning.
Be sure to get all the latest news about Hamlet B Da Emcee at the BrowHard County website:
www.browhard.com
© 2023, AMMPRO. All rights reserved.