Chris Brown, Monica, & more to perform at Tycoon Music Fest
State Farm Arena in Atlanta has been hosting some major concerts over the past year, as they're adding yet another one, in early 2024.
This event is the Tycoon Music Fest, which is taking place on February 13. Moreover, this lineup contains plenty of R&B legends that are set to hit the stage. These include Chris Brown, Monica, Ginuwine, Mario, and more. Furthermore, additional artists will be announced to the lineup at a later date, as well.
These are some of the most legendary artists in R&B over the last three decades, as this concert is sure to be a special celebration of their careers.  Earlier this year, fans also got to see Chris Brown, Mario and Ginuwine hit the stage at the Lovers & Friends Festival in Las Vegas, which is Usher's festival.
Tickets for Tycoon Fest officially go on sale on November 17, at 10am. However, fans are able to purchase their tickets earlier, using the code "Atlanta."
Check out the lineup for the upcoming Tycoon Music Fest gang is coming to Atlanta, as well as tickets for the show, here.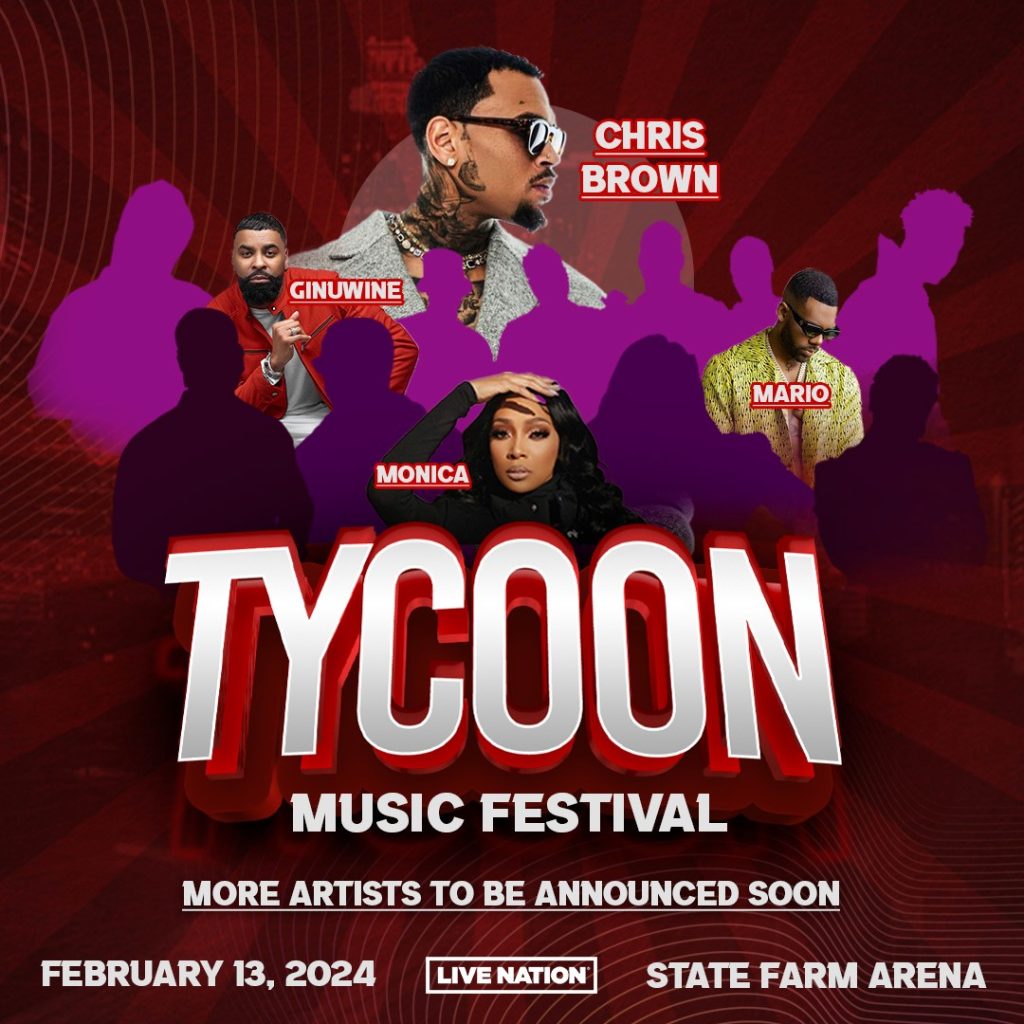 Chris Brown, Monica, & more to perform at Tycoon Music Fest