Choo Member CoachDaGhost Arrested For Murder Of Woo Member Bdot Flossy, Faces Life In Prison
What up gang. Back with the real you know what's the deal. The drill scene has been taking over lately. First Chiraq now Brooklyn, but with it comes a string of death, violence, and rappers falling into the hands of the law. Brooklyn driller, CoachDaGhost has become victim to the latter and have been arrested on charges of murder, attempted murder, and assault.
Today we're going to break down how the law tracked him down and extradited him to Brooklyn and what was the brutal crime that may cost him everything. Let's chop it up and break it down.
Over the March 14th weekend of 2021, Brooklyn was a bloody scene. The opps for whatever reason decided that weekend, all hell was going to break loose, and that's exactly what happened. Over just 24 hours, 10 people were caught lacking in the streets of Brooklyn, one of which was a 17-year-old boy by the name of Bryan Sanon. 
According to reports, on Saturday March 13th Bryan left home to go for a walk with friends when a gunman hopped out of the back seat of a silver sedan and opened fire on the group along E. 82nd St. near Farragut Road in Canarsie just after 10 a.m. All three were hit in the attack, the 20-year-old was shot in the face, 19-year-old was grazed in both legs, but Bryan was wounded by a single bullet to the chest making him the only life lost of the three.
An eyewitness would recount to the cops what happened, saying that she heard the shots and got under the counter in her kitchen. Denial set in, not wanting to believe something like this could be happening in broad daylight. That's when she went out to see the bloody body of Bryan lifeless on the sidewalk.
The main suspect at the time was found to have fled not only the scene, but the state. His name, Culture Bermudez aka CoachDaGhost. 
It's been months since then with no arrest and CoachDaGhost going about business as usual. His music career was taking off, bouncing back from what seemed like issues with his past label, 1017. Gucci first reached out to the rapper on the gram showing interest in signing him
Not long after, they linked up and the deal was done. CoachDaGhost was looking to take on the industry alongside Gucci on his 1017 label https://youtu.be/0N_E_g3HPbI (0:12-0:30)
Unfortunately, his apparent run ins with the law at the time resulted in Gucci cutting ties with the Brooklyn rapper. But that might have been a blessing in disguise because Ghost ended up finding his way to the big leagues through a deal with Atlantic Records
To the general public everything seemed to finally be going well for the Brooklyn drill spitter and the Choos was on their way to balancing out the fame placed on the Woos due to the late Pop Smoke
I did an entire vid on the war between the Choos and Woos so I def recommend checking it out to be in the know about how their beef started and just who they are. I'd link it in the descriptions.
CoachDaGhost was dropping bangers like S.H.Y.N.E. https://youtu.be/sRorqRCx6wI "Movie" with fellow Choo mainstream rapper 22Gz https://youtu.be/Aa53uhadFgs 
and his album "Ghost Stories"
Behind the scenes, the truth was that authorities were hot on the trail of CoachDaGhost after he fled the state when Bryan was found murked on the sidewalk. All that came to light on December 4th 2021 when NYPD detectives tracked down Ghost in Clayton County, Georgia and extradited the rapper back to Brooklyn where he was charged for the March 13th slaying of 17-year-old Bryan Sanon. Criminal Lawyer Bruce Rivers breaks down the extradited process that most likely caught CoachDaGhost lackin' https://youtu.be/8GSVWUme1Mg (1:43-2:20) 
https://www.nydailynews.com/new-york/nyc-crime/ny-cops-arrest-suspect-in-brooklyn-murder-20211204-b3eqmlifp5fjzhi3fzy5c3xw6m-story.html
The severity of Ghost's situation became clear and it's not looking too good if he really was involved in the shooting. But how did they catch on to him? Seems he was pretty confident he slid out unnoticed, but there are some factors that may have given him away; the good old bragging in songs about a body or every hood dudes nemesis, a snitch.
Let's go back to the details of the case for a sec to fully break down these things and more. Firstly, the mother of the slain teen, Bryan
Police reports paint the sad tale of when she found out her son was murked. That day, his moms, Juliana Gopie-Sanon was at a doctor's appointment when she saw an alert on Citizen –– an app that sends out notifications of reports of nearby crimes — notifying users that a teen had been shot near her home. Not even thinking it was her only child, she returned to the neighborhood to find her son, Bryan laid across the bloody sidewalk, dead https://youtu.be/LK5Z_VDvwtU (0:51-0:58) She recounts the last image in her mind being of her son lying down in a crouched position covered in the white blanket on the road. Damn. What hurts more hearing her story, she had good intentions of returning home to make her son his favorite homemade pizza https://youtu.be/LK5Z_VDvwtU (0:33-0:47)
That traumatizing account saw the mother in tears on live television https://youtu.be/LK5Z_VDvwtU (1:16-1:28) The heartfelt emotions around the incident was sure to have authorities in full gear, and CoachDaGhost's history and lyrics in his songs didn't make things any easier. In the April 2020 music video for his single "Hitlist" the track starts off with the chilling lyrics "If I shot and I missed I apologize/I don' traumatized a lot of guys/we don' made a lot of mommas cry" https://youtu.be/HhmG7jxA4L4 (0:18-0:24) Sounds familiar? Even if the lyrics were prior to the shooting, Ghost is already showing cops that this isn't the first mom whose son he's taken, pause. In the world of the current justice system, lyrics aren't just creative expression anymore when your name is linked to crimes. Join that with his lengthy rapsheet and CoachDaGhost seems like a demon that doesn't care to change. 
Dating back to 9 years ago in 2012 CoachDaGhost was only sixteen years old when him and his alleged gang were wrapped up in a widescale Brooklyn indictment under the code name, Operation Tidal Wave. 
Investigators claim that CoachDaGhost was a leader to his gang, "Hoodstarz" who was in a heated beef with rival opps "Wave Gang." 
This indictment tied in with his 2011 involvement as the main suspect in the shooting of a rival at the Marcus Garvey Houses. 
He served six years in prison and according to court records, CoachDaGhost was on parole until 2022. But check this, about 3 months after Bryan's shooting, it was alleged that CoachDaGhost was arrested for violating his parole and that bro was on the run not for 1 year, nor 2 years, but 3 years.
But what's more important here, is that someone else was also arrested in July, 26-year-old Naquan Pruitt, of Levittown, Pennsylvania. And guest who the cops still have locked up as the accomplice to the murder with CoachDaGhost, bing bong, 26-year-old Naquan Pruitt of Levittown, Pennsylvania. According to court documents, he too is being held on murder and attempted murder charges.
Now, it seems him and Ghost were arrested in July, but Ghost posted bond and was back out until December 4th when he was extradited and charged with murder, attempted murder and assault. So that leaves the question, why did they hold bro but let him free and now doubling back to pin charges on him too. Speculations have been that dude that's been arrested may have spilled the beans on CoachDaGhost being either the shooter or was involved in what seemed the targeted hit of Woo member Bryan. The fact that he was Woo stacks even more reason for authorities to get Ghost hemmed up. Bryan Sanon was actually the Woo affiliate Bdot Flossy
From his posts, his lifestyle was tied to the streets and he stood on being GDK
And was known to frequently drop Cho in his pics
With this, everything comes full circle. To the cops, they're going to be looking at this as another casualty in the Woo vs Choo war and apply even more pressure on CoachDaGhost. But check this out, it's kind of crazy how these events line up. Look at this post
It was made by Bdot Flossy reposting and laughing a post from CoachDaGhost. Crazy right. That was on March 10th. On March 13th just days after the post, CoachDaGhost allegedly caught him lackin'. Damn. It ain't no games in the field, especially with someone like Ghost who is with all the smoke on sight https://youtu.be/lhOHovudB6o (1:20-1:40)
Sad that the youngin had to learn the hard way. But it's not like CoachDaGhost isn't dealing with the consequences of his lifestyle either. Seems he's not one that appreciates his freedom. Only time will tell if he'll lose it completely to this case or if he can somehow beat it. We don't know the evidence authorities has stacked against him, but given his lifestyle, the link between him and Bdot Flossy, and his alleged accomplice in the hands of authorities, things ain't looking too good for CoachDaGhost.
I'll keep on this case and be sure to keep ya'll updated. 
So there you have it. Thanks for kicking it with yah boy, appreciate the love and support. Catch ya'll in the next one. Peace up and peace out.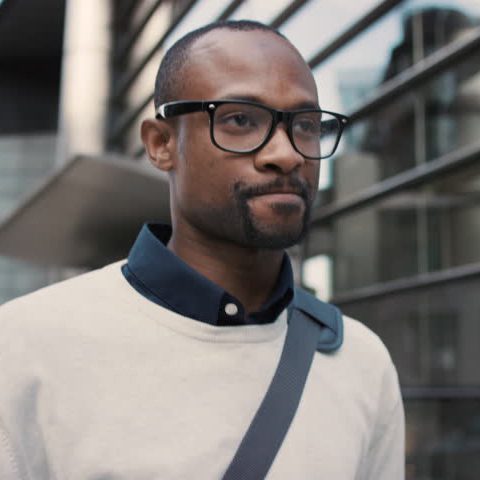 Chad is a professional journalist specializing in Hip-Hop culture and writing music reviews.