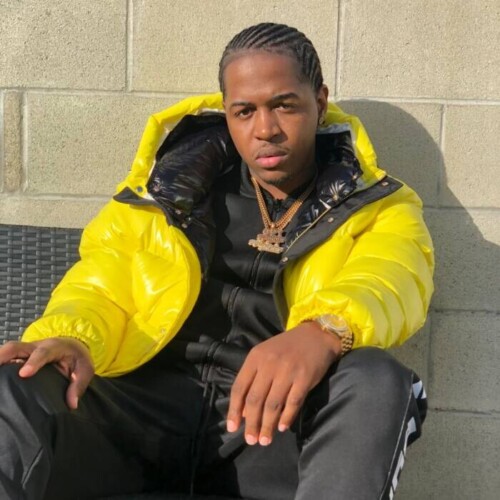 Bobby Joseph Turner, better known as Bobby Luv, is making waves in the R&B music scene with his exceptional talent and dedication. Born and raised on the EastSide of Compton, Bobby discovered his passion for music at an early age. His journey began as the lead singer of the group "4 Of A Kind," which quickly gained attention from major record labels and sponsors between 2004 and 2008.
During his time with "4 Of A Kind," Bobby Luv formed a lasting friendship with multi-platinum recording artist Chris Brown. After the group disbanded in 2008, Bobby embarked on a solo career, spending countless hours in the studio honing his craft. His hard work paid off when he landed his first record titled "Episode" by E.40 featuring Chris Brown and T.I. In addition, he contributed to the hit single "Post to be" by Omarion, Jhene, and Chris Brown.
Bobby Luv's talent and dedication led him to become a part of Chris Brown's esteemed writing team. He co-wrote on Chris Brown and Tyga's album "Fan of Fan" and collaborated with power couple A1 Bentley and Lyrica Anderson, creating a formula that consistently produces chart-topping hits. His credits include songs like "Wrist" featuring Solo Lucci, as well as singles from Chris Brown such as "Grass Ain't Greener," "Party" featuring Usher and Gucci Mane, "Questions," and "Pills & Automobiles."
With an impressive 22 placements on Chris Brown's 2x Platinum album "HeartBreak on a Full Moon," 4 placements on "Indigo," and 1 on the joint album "Slime&B" by Chris Brown and Young Thug, Bobby Luv has established himself as one of today's leading songwriters. His vast musical influences range from Reggae and Dancehall to Top 40 Pop and EDM, showcasing his versatility and creative mind.
Bobby Luv's outstanding work ethic and determination have made him the missing piece in the music industry. As he continues to rise, there is no doubt that more success is on the horizon for this talented artist.
To learn more about Bobby Luv and his music, visit his social media profiles:
Facebook: www.facebook.com/100000262646669
Twitter: www.twitter.com/BobbyLuvCpt
Instagram: https://instagram.com/bobbyluvcpt_ohb
© 2023, Logan. All rights reserved.