What up gang. Back with the real you know what's the deal. Memphis has been popping lately with street dudes starting a new wave of rappers for the current era of hip hop. One such rapper that has found commercial success is, Blac Youngsta
The rapper is untamed even with rising to be a superstar. Trauma from the past has molded him into someone who does what he wants when he wants. Warned, threatened, and shot, yet still bout it bout it, Blac Youngsta is beefing with some of the most ruthless gangs. This is the life of the Memphis Villain From McMillan, Blac Youngsta. Let's chop it up and break it down.
Sammie Marquez Benson aka Blac Youngsta had it rough as a kid. He came up in South Memphis around McMillan street. He at times pays homage in his music videos to the hood that raised him https://youtu.be/TWr9RxnZusk (2:34-2:37)
He experienced real poverty, to the point where he had to get a job to help provide for his three brothers. He worked at a store but in return his payment was food for his family https://youtu.be/577-O1UYRCc (2:08-2:26) At only 10 this was his reality. Ironically the grocery store close to his grandma house he worked at was called Make Money Grocery, maybe his path to success was being hinted since then https://youtu.be/577-O1UYRCc (2:44-2:53) His hustle was like instinct even as a kid just like his grandmoms https://youtu.be/HNue_ogqXoA (0:46-1:15)
Youngsta would pretend to be a customer calling to order food and when no one showed up, instead of throwing it away the store owners would give it to him https://youtu.be/577-O1UYRCc (2:54-3:15) Even with swiping food on the side they showed him nothing but love, but things changed when the store temporarily closed down. Blac Youngsta had to get it by any means and turned to the streets, never going back to his job when the store reopened https://youtu.be/577-O1UYRCc (3:33-4:03)
This was the beginning that began molding Youngsta into the gangster he is. At just 12 or 13 years old he was slinging the hard stuff, crack. The vice was too captivating to stop. Everybody was getting that gas. Aunties, cousins, cousin cousins, his homies, even a baby could get it if they got the paper. As a teen, Youngsta was owning cars and living large https://youtu.be/577-O1UYRCc (4:07-4:42) Youngsta was funding his operation through school money from moms, instead he was re-upping and flipping dope to make a profit https://youtu.be/577-O1UYRCc (5:56-6:17) That's crazy to be running at just early teens but he did have one regret, selling to his own peoples https://youtu.be/577-O1UYRCc (4:43-5:08) but that was his environment and how hard it was. He had to do bad things to help good people, his close family https://youtu.be/MdjHG22JoVM (1:56-2:02) That went deeper than just supplying drugs to his relatives. Youngsta used to finesse the drug game selling stepped on dope https://youtu.be/577-O1UYRCc (6:38-7:35) In fact, one of his earliest songs from some 12 years ago he made about his finesse was titled "Fast Bricks" aka fake bricks https://youtu.be/TWr9RxnZusk https://youtu.be/577-O1UYRCc (7:37-7:52)
That ain't no joke and can end in death if cheating the wrong person, and it finally caught up to him. Youngsta was robbing, finessing, shooting, murking, it was only a matter of time his opps spun the block https://youtu.be/ZPJurkB5uJ0 (1:34-1:43) At around 8 or 9 he was already getting shot at, but only when he grew older he realized it wasn't sweet and it was real in the streets https://youtu.be/577-O1UYRCc (10:02-10:45) The opps would finally catch him lackin, hitting him 3 times, twice in his leg and once in his arm https://youtu.be/577-O1UYRCc (10:50-11:10) https://youtu.be/577-O1UYRCc (12:04-12:10) In an interview Youngsta spoke like it was nothing because he murked more than 3 dudes already so taking 3 shots is a blessing https://youtu.be/ZPJurkB5uJ0 (2:05-3:22)
Sadly, that wasn't enough a wake-up call for Blac Youngsta. Instead of focusing on music and changing his ways, he doubled down on the savagery ready to round up the AK's Mac 11's 223's alla that and shoot up everyone https://youtu.be/577-O1UYRCc (13:14-13:49) But life always finds a way to teach the lesson and Youngsta learnt it in the hardest way possible. If him getting hit wasn't going to open his eyes, then someone close would, and it ended up being his little bro https://youtu.be/UyUAn_1ueZ0 (0:00-0:28)
That destroyed Blac Youngsta because that brother wasn't in the streets but trying to live legit and work his way up as an honest citizen and Blac supported him to the fullest https://youtu.be/577-O1UYRCc (13:51-14:58) https://youtu.be/HNue_ogqXoA (4:42-5:02)
After this, Blac Youngsta felt lost, cold, and gave up on rapping because of the dark place he was in. Everything felt like it was going wrong https://youtu.be/577-O1UYRCc (15:51-16:24) https://youtu.be/HNue_ogqXoA (4:12-4:37) But just when he was about to call it quits and go full savage mode, he found meaning in his weakest moment and decided to make it big for his bro and change from the streets and focus on music https://youtu.be/577-O1UYRCc (16:25-17:08) https://youtu.be/577-O1UYRCc (17:15-18:22) He poured all of his hurt and pain into the song "Heavy" and it was his big break https://youtu.be/HNue_ogqXoA (5:26-6:06) https://youtu.be/_kTLUE2rhcw The song took off, he was doing shows, booking gigs, stacking paper, building his legacy. It even led to him inking a record deal with Yo Gotti's CMG label https://youtu.be/577-O1UYRCc (18:25-18:48) https://youtu.be/IaWrMEcnBnM (0:08-0:25)
From there it was up. Blac Youngsta was dropping bangers and leveling up. The Heavy Camp EP named after his record label Heavy Camp
The album 2.23
And even a joint album with label mate and Bread Gang honcho Moneybagg Yo titled "Code Red"
He was seeing more money than he ever had breaking into the Millionaire bracket of rappers https://youtu.be/577-O1UYRCc (21:36-22:08) https://youtu.be/TnEZmsSzcoA (0:15-2:20) Bro was making so much bread that Wells Fargo bank called the cops on him because they didn't believe the account he withdrew money from was his https://youtu.be/MBZG64JXtSo (0:20-0:05) https://youtu.be/uo6q5AXjtwI (0:00-0:58) https://youtu.be/uo6q5AXjtwI (1:22-1:52) https://youtu.be/577-O1UYRCc (22:55-24:09)
But just as CMG was his greatest blessing, it was also one of his downfalls because he was loyal to a fault and ready to murk and die bout CMG https://youtu.be/wRvKwZOnNrk (0:37-1:06) That dragged him into the highly publicized beef between his label CEO Yo Gotti and rival Young Dolph https://youtu.be/bsPkSKjRM7I (0:00-1:14) https://youtu.be/10L1aoNYKfQ Youngsta was ready for whatever and things got personal after he heard Dolph's verse on Trouble "Ready (Remix)" Feat. Young Thug, and Big Bank Black https://youtu.be/iX34S53M4a0 Blac Youngsta claims Dolph dissed him so he got in the booth and wrote back a diss "SHAKE SUM" https://youtu.be/S0Es4RfxQ9o (1:50-2:50) https://youtu.be/vBAtJwvsdsE 
Just like that, Blac Youngsta was again mixing his fame with his street mentality, calling out Dolph every chance he got, but Dolph wasn't no sucker and kept applying pressure going at Youngsta and Gotti in a back and forth that led to tragedy https://youtu.be/OLG3WSERTVM https://youtu.be/GqgpGiO_I98 (0:04-0:18) https://www.instagram.com/p/BDCVDd4y2Oy/?utm_source=ig_web_copy_link
Blac Youngasta not having control to keep it on wax continued with flashing the pole, this time he even let off shots https://youtu.be/0a1wsErXA0s It seems he was serious about his threats because on Saturday February 25th 2017, Dolph was in town for the Central Intercollegiate Athletic Association (CIAA) tournament weekend when around 6:30 p.m., over 100 shots riddled Dolph's black SUV at the intersection of 8th and North Caldwell Street near an apartment complex https://youtu.be/Jq-ctKjl2L0 Luckily no one was harmed thanks to Dolph's bulletproof whip https://youtu.be/ezHxws-0z34 (1:27-1:40)
Blac Youngsta and two homies were arrested in connection of the failed hit https://youtu.be/EDZxTp8GB98 (0:12-0:34) https://youtu.be/xbVQmdZUsoI (0:11-1:08) https://youtu.be/5xijFHlHBSc 
but luckily for Youngsta's charges would be dropped as prosecution lacked the evidence to prove he was involved against his alibi. 
He would release the track "Bulletproof" capitalizing off the situation https://youtu.be/dPkRgz3kEKs and it appeared as if good sense prevailed. Blac Youngsta claimed in many interviews the beef had been squashed and he has matured just focusing on business and securing the bag https://youtu.be/S0Es4RfxQ9o (3:42-5:51) https://youtu.be/9zs_s8h2bUY (5:05-6:00)
One beef was apparently canned, and everyone was back to the money, but that didn't last too long because Blac Youngsta's lifestyle in his raps and in the streets come with trouble. People will try test his gangster just because of his songs and energy. While performing at a show in Charleston South Carolina, crip goons wanted to start somn' with the rapper and thought they would send Blac Youngsta running. Boi oh boi were they wrong. Not only did Blac Youngsta politely put their smoke on layaway for after the show, he instructed them they will take it outside just let him finish up on stage. A gangster and a gentleman. https://youtu.be/AOIhpR5NA6Q (0:00-1:00) The crips kept the same energy and that's why Blac Youngsta upped the Draco and ended the show to go outside to deal with the issue https://youtu.be/AOIhpR5NA6Q (3:00-4:02)
Youngsta wasn't nothing to play with and made sure to remind dudes even though he's a successful rapper, he's still that dude who was G in the streets. That's exactly what the law was looking for and after already having his name in the system from since a youngin for various crimes they caught him and his crew lackin in Dallas Texas when they pulled over their GMC Yukon and found 4 handguns, one between Youngsta's legs. Blac Youngsta was booked on weapons charges https://www.tmz.com/videos/2021-03-17-031721-lil-migo-1055968/ 
https://youtu.be/DNMCLHpP6CY (2:15-3:00)
Blac Youngsta would post bond and be back out on his bully. Even with the beef and law he was still pushing forward with music, building his brand and label Heavy Camp. Youngsta was pulling up in the hood blessing his newly signed artists like Yung Money 
and J90 
with a bag and a brand new whip, label chains, the whole 9 https://youtu.be/WlWDZurIkyw (0:00-1:18) https://youtu.be/zXUI9OWwTZQ 
He was back on his high leveling up like his homie Yo Gotti and labelmate Moneybagg Yo
With his name buzzing he caught the attention of label powerhouse Epic Records through Yo Gotti and inked a deal under their umbrella https://youtu.be/3_sm8jyG_aY (3:58-4:06)
But the final boss of his many beefs was gearing up to come for his neck. Black Youngsta came into fame repping Bloods https://youtu.be/DY1LFSalxUA (0:10-0:32) https://youtu.be/OOwx8_msEAs In his vid for "Where They Do That At" he can be seen throwing up blood signs surrounded by nothing but bloods https://youtu.be/MQpn9wE0kS8 (0:44-1:00) but that was the cause for a beef that still to this day hovers over his shoulder. The reason for this is that he was a member of the Memphis Vice Lords. In an interview with Vlad, Youngsta labels the gangs in Memphis and states he's got homies in all gangs including Vice Lords too but we now know why, because he was one of them https://youtu.be/577-O1UYRCc (36:07-36:35)
A video surfaced from an interview from the Memphis Vice Lords that shows they aren't cool with him no more. According to them, Youngsta was Vice Lords but switched sides. Normally Vice Lords and Bloods aren't enemies, but it wasn't just switching that got them on his head, but switching to the opposition, people that they were bussing at and warring with https://youtu.be/vVZL_mN4c9M (3:41-4:22) They took it a step further with the smoke dropping a diss track with guns galore burning Heavy Camp Jackets and exposing Youngsta. 
The dude on the left in the vid, Lieutenant $hyne released the track, "Fxxk Heavy Camp" https://youtu.be/vnZqXngkfxc Not going to lie, it was some heat. 
Blac Youngsta hasn't responded personally to their allegations or taunts and that may be for the best given how extensive his opp list already is. But, Blac Youngsta wouldn't be Blac Youngsta if he didn't flex his savagery. To end 2021, he dropped the track "Im Assuming" which seem to respond to the Vice Lords repping blood gang https://youtu.be/z1m7fT2XctI (0:56-1:03). He also seemed to diss the late Dolph (RIP) who lost his life just a month earlier to gun violence
In the music vid Youngsta appears to have Dolph's last name "Thornton" on a gravesite https://youtu.be/z1m7fT2XctI (1:14-1:20) https://youtu.be/z1m7fT2XctI (1:00-1:03)
Blac Youngsta is a wild cat and earned the title the Memphis Villain from McMillan. Hopefully he doesn't let the streets take away all his hard work to success scrapping in these beefs.
So there you have it. Thanks for kicking it with yah boy, appreciate the love and support. Catch ya'll in the next one. Peace up and peace out.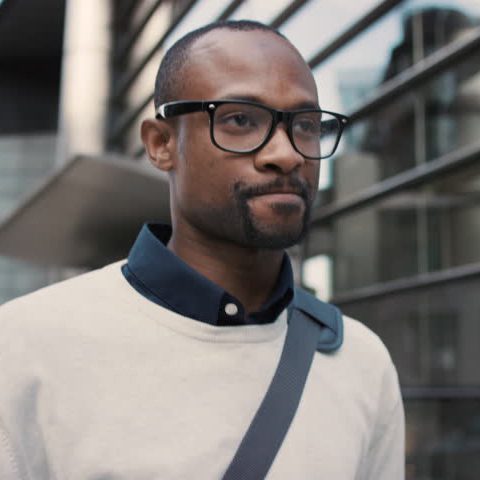 Chad is a professional journalist specializing in Hip-Hop culture and writing music reviews.