AMC Theatres to serve "Alien Superstar" cocktail for Beyoncé film
On December 1, Beyoncé will officially be releasing her "RENAISSANCE: A Film by Beyoncé" concert film, in AMC Theatres. Bey initially confirmed this news a month ago, as her fans were ecstatic and ready to get to the theaters.
Meanwhile, AMC Theatres has just announced a special drink for Beyoncé fans who are going to check out "RENAISSANCE: A Film by Beyoncé." They are releasing their "Alien Superstar" cocktail, which contains Palmona tequila and gin.
The Alien Superstar cocktail is named after the song on Beyoncé's 2022 char-topping "Renaissance" album. At the time, that project went on to debut at number one in the US, on the Billboard 200 chart. Moreover, it was also Bey's eighth straight number one solo album, as every album in her career has reached that milestone.
Moreover, the name of this film is also named after the world tour that Beyoncé ventured on, this past summer. It initially kicked off in May, in Stockholm, Sweden. As a result, it went on to run until mid-October, as it concluded in Kansas City, MO. It was a massive success, as it grossed $580 million and is the highest grossing tour by a female artist, American soloist and Black artist in history.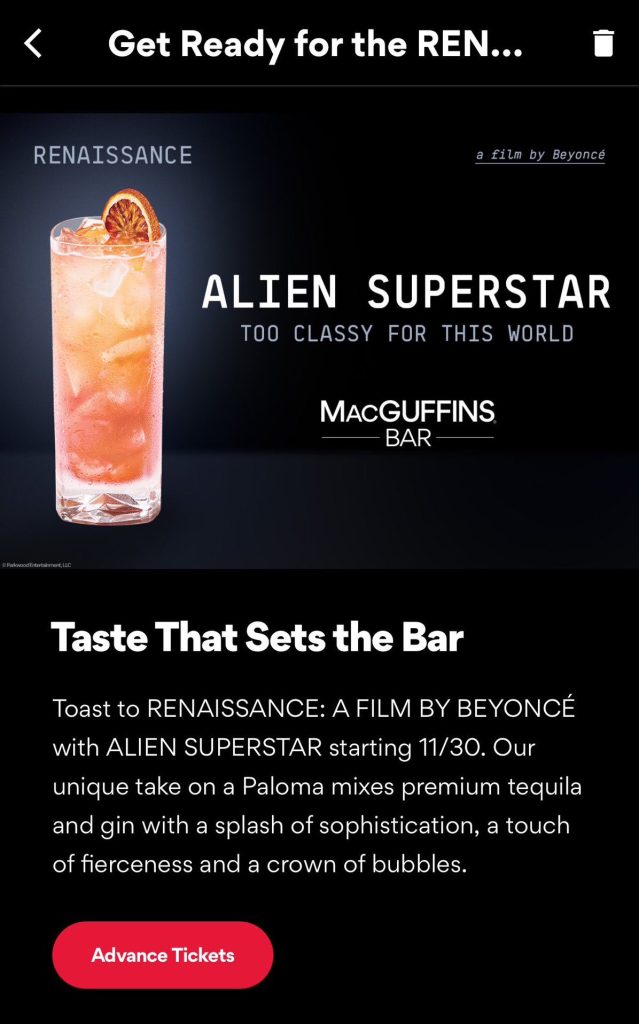 AMC Theatres to serve "Alien Superstar" cocktail for Beyoncé film