What up guys. Welcome to another episode of the series where we detail the deadliest of the deadliest in each gang. For the last one we covered Gakirah Barnes: The deadliest member out of STL/EBT, you can find a link to it in the description if you haven't watched it already. Today, we're going to speak on the Grave Digger of Chiraq. You know to get a name like that out of all the savages there are, you've got to be knee deep in some things. I'm talking about none other than, 051 Melly. 
The savage that inflicted fear in his opps while at the same time earning their respect. We'll see just how ruthless he was and why they backdoored him to take him out.
051 Melly built up a reputation as a cold blooded savage, with the number of bodies rumored to be in the double digits https://youtu.be/jj3d5DsrygE (1:04-1:41) So just how did he become the Grave Digger of Chiraq…051 Melly, government name Yarmel Williams, came up in Southside Chicago at the Calument Buildings/Randolph Towers. 
It was here that he gained his BD heritage as 6217 S Calumet Ave was the home of the Black Disciples. 
When the Calumet apartments were torn down
He would move to 59th and Calument with his mother (Angie), 
brother (Woo), 
and sister (Kenjae) which was where 600 resided. 
He soon started attending Dusable High School where he was in the close company of Mickey Cobra's (MC's) on 50th and 51st from King to Cottage. Something would happen not too long after that would spark the path to his legacy. Melly would become affiliated with KTS (Kill To Survive) Von's cousin 051 Zeko of Young Money (YM) 
but when Zeko would get murked by THF46 (Trigger Happy Family) Akee was when Melly would go hard for YM.
There's a lot of debate about what set Melly really was from. Some say MC but he never switched to Mickey Cobra and stood by Young Money. It's crazy, because YM mostly had BD's for opps, but Melly was a renegade BD (https://youtu.be/IvlYLroJrFk [7:58-8:30]) that also repped YM. This just goes to show that even early on he already had that respect and was good in many areas he went. This would lead to the end of a legend but we've first got to follow the trail to that point. This respect that he had, was due to the way he moved https://youtu.be/EQGFvTxRUSs 0:28-0:35, but he also had strong connections throughout South and Eastside of Chiraq.  
At one point he stayed with his grandma and biological father Yamur William.
He used to stay a lot with his uncle MUBU Curt Mac before he was murked back in 07 
and was also the nephew to one of the founders of NLMB No Limit G-Slim who lost his life to the streets, but was feared in his set.
His step-pops was the OG BD Jerome Golden, aka Frido who is serving life for armed robbery and 4 murders.
Melly is cousins with 051 KD
TYMB twins Cortney and Cortize
TYMB Big Dre
TYMB Face 
And that's just a few of his connections. But just having gangster connections and being dedicated to the streets doesn't make you worthy of the deadliest. So how did Melly rise to such a title, walking untouched by his opps?
https://youtu.be/ma8Y8pJa_OE (13:42-13:50). It can be said that pain turned him from a savage into a monster. After THF46 Akee banged his homie YM Zeko at the McDonalds parking lot, it ignited the beef between THF and YM with Melly being a main aggressor. YM would get revenge for Zeko around 2010 https://youtu.be/JB9PcW1Bs7g (2:47-2:51). When 600 Mthang
Murked 051 T-Streets
Melly and 051 Kiddo would add to his bodies, murking 600 Shaq on the 5900 block of south Calumet Avenue in retaliation. https://www.chicagotribune.com/news/ct-xpm-2012-02-03-chi-2-shot-1-dead-in-washington-park-20120202-story.html
This incited even more violence around Melly and he wanted smoke even if it was from his old block where he grew up. This is what made him so different. He was cool with most and not cool with em at the same time cause he would do what he had to if disrespected.
His twitter handle was seen to change to @FATZ_BIGBROTHER in memory of losing him after it was rumored that 600Cdai 
retaliated for Shaq, murking Fatz, who was then later targeted and taken out.
Fatz was really close to Melly and this really affected him. His heart turned colder with everyone he lost. His homie 051 Kiddo 
played a hand in the get back for Fatz, catching 600 Trixx lacking in a car in the Washington Park neighborhood on the South Side, after Trixx was talking sideways about 051 Kiddo
Melly already began losing everyone close to him, and taking out opps as he went. 051 YM was on a banging spree, sliding back every time the opps up'd the score. The next that fell was 600 La Capone after an eyewitness placed Capone, Cdai, and Trixx at the scene emptying a clip into 051 Fatz. They then taunted Melly and 051 disrespecting Fatz on twitter.
Melly was known to be disrespectful, a trait seem among Chiraq savages. He found pleasure in seeing his opps slumped.
On the other hand, Lil Durk, who at the time was one of Chiraq's rising rappers that stood on OTF (Only The Family) mourned the loss of his homie LA. Durk and Melly would become sworn enemies with what happened next. 600 got their get back, murking well-known 051 savage and rapper Lil Marc. 
Lil Marc became the target of jokes by 300, 600, OTF, and THF who would take pictures where he was hit.
Lil Durk went as far as making a video at the buss stop where Marc was hit https://youtu.be/s2ToGJaOEwI
That sent Melly angered with bloodlust. The unlucky soul to become his next body would be OTF Chino, who was Durk's manager at the time. Chino made the mistake of simply appearing in a music video by Melly's opp THF TP
 in his video "Buss Stop" (https://youtu.be/voJVcGM3VI0 1:57) that mocked a bunch of dead opps and Lil Marc who got targeted as a buss stop. That was enough for Melly to take Chino's life, emptying a clip into him while inside his car in 8400 block of South Stony Island Avenue.
While Durk mourned, the Grave Digger Melly clowned Chino every chance he got https://youtu.be/kzLZc85Kpo0 (4:00-4:07) His homie MUBU Krump joined in on the disrespect https://youtu.be/rm98WkM4ENg (2:10-2:50)
 Krump played a huge part in the turn of events that led Melly down the rabbit hole but we'll address that later. Chino was gone, but Melly didn't have enough. The pain was too much for him to let the disrespect from Durk slide. Durk is versed in the streets and knew how to avoid getting hit. But you know how it goes, if I can't get you right now, then imma get those close to you. Melly turned his attention to Durk's blood cousin, Nuski aka OTF Nunu. Caught Nuski lacking in the 700 block of East 87th Street in the South Side, creeping up and letting off shots into his body while he sat in the car. Nuski would try to escape but crash and succumb to his injuries. His passing happened just 2 days after Durk signed Nuski and was pushing for him to blow up https://youtu.be/LGB1IwSYs4w (0:25-1:10). https://abc7chicago.com/otf-nunu-mcarthur-swindle-death-dead/89266/
Melly didn't know it yet but he was about to lose someone close to him yet again. MUBU Krump was Melly's homie. They both clowned Durk over Nuski getting murked https://youtu.be/DrPJ5pnf8w8 
Durk was not to be taken lightly. He was known as a demon in Chiraq. Durk dropped a number of songs referencing his hatred towards Melly. One was his track "Like That" where he said "It's one opp that we ain't blast, after him it ain't no fun." Melly faced death head on. It was like he didn't care. The violence was an outlet for him to cope. Maybe he just wanted it all over. This might be why he went to the party that night that he got wet up. But we'll get to that in a minute. Melly continued to taunt Durk making fun of the track https://youtu.be/gRAuBoLFBGk 
It was rumored that Durk wanted Melly's head so bad that he put $150,000 on it. Maybe that's why 15-year-old THF Raheem
Pulled up on 051 Melly, Ario, and Aero, in the 6000 block of South Wentworth Avenue in Eaglewood, injuring Melly in the head and foot, Ario in his shoulder, and Aero being grazed on his leg. 
All survived, even Melly with his head shot, and slid back on THF Raheem with 051 Aero digging another grave to his count and upping the score for 051. https://youtu.be/IvlYLroJrFk (6:43-7:13)
Raheem was also in the video that Chino appeared in and got murked by Melly for it https://youtu.be/voJVcGM3VI0 (0:43-0:47). The crazy thing about this is that Raheem was FBG Duck blood cousin and Melly and Duck were tight.
https://youtu.be/-noygk1uzq4 (0:40-0:48) https://youtu.be/aeCevwOOXSk https://youtu.be/ma8Y8pJa_OE (13:08-13:15). But that's how it goes. Duck understood Raheem was an opp no matter if he was family. Raheem's death also brought a much bigger problem to Melly. Raheem was THF Bayzoo stepson, a staple and figure in the THF camp. Melly and Bayzoo held a deep respect for each other as two assassins in Chiraq and broke the internet when they displayed that on a live together cooling and debating the gang's scores https://youtu.be/JB9PcW1Bs7g (2:45-4:04) 
Bayzoo went on a hunt https://youtu.be/rg9MayLyoQI (1:20-1:27). He would find his target Melly along with Krump, hitting Melly several times in the arm and chest, and ending Krumps life. https://youtu.be/1lv65X5rfkI 
Melly mourned his friend, taking time to heal after surviving being shot yet again. He was earning the reputation of being invincible and Melly was rushing head in for any smoke. Time went and 051 lost another soldier, Bankroll Q 
by members of Follyboyz and TWhy from GGE/MoeTown.
Melly was back on the scene in no time, catching one of Q's bangers, Lil Dell from Follyboyz and hit him multiple times in the chest. Lil Dell tried to escape, making it to a hospital but passed away.
Melly received props from Jaro City, a set which he had grown close ties with.
Melly survived death so many times, it began taking a toll, reminiscing on his lost homies.
Fueled by his losses, Melly was fixated on making his opps pay. His next victim would be TWhy GGE in retaliation for his involvement in Lil Dell's hit.
The streets were growing more fearful of Melly. He was like a parasite that just kept eating away at his opps. THF felt the full force of his fury. Piling up bodies almost became like a hobby to the Chiraq Grave Digger https://youtu.be/4v0PRkWuIl0. Vengeance still was in his mind for Durk https://youtu.be/tWgmVtycoFY (0:20-0:54), but when he lost his homie Motor of Jaro City, Melly would make even more bold and reckless movements https://youtu.be/c2b8VvrKdMY
After an altercation with Nate 007 of Tyquan World, 
Melly would double back and hit up his crib which had his baby mom's and new born baby inside. Luckily they weren't hit, but that was enough for Nate to plot to end Melly. That day Melly made the mistake that left him 6 feet. Melly was becoming comfortable due to his notoriety in the streets and seemingly untouchable status wherever he went. He got laxed, a mistake that always spells doom for any banger https://youtu.be/MfyVBVaVByg (0:26-0:43) https://youtu.be/RyY9PSlGymU (2:30-2:49) https://youtu.be/NNnMEAdXPto (3:55-4:21)
After hitting up Nate's apartment, Melly then went to a party celebrating the anniversary of STL Can't Get Right aka ManMan death, who was Duck's close friend. https://www.reddit.com/r/Chiraqology/comments/ak8de2/video_of_cantgetright_stl_innocent_bystander/
The party was at 6107 S St. Lawrence which was Jaro City's turf. Melly was cool with Jaro and Duck's camp so out of respect he showed up even after he was given the heads up that opps from Tyquan World who he hit up would be there. Melly was caught lacking in the part by Nate in retaliation for events prior, letting off several shots into Melly which brought the Grave Digger to his own grave. The video of his end was caught on tape by Travis of Jaro City, who was later murked himself, allegedly for snitching about who got Melly https://youtu.be/gJterpkJuZI
The legacy of the Grave Digger 051 YM Melly, will forever live on as the deadliest BD out of the streets of Chiraq. RIP Yarmel Williams https://youtu.be/JB9PcW1Bs7g (4:36-4:42) https://youtu.be/ZBqWHwtMEyw (6:00-6:05) https://youtu.be/ZBqWHwtMEyw (7:10-7:16) https://youtu.be/Il9pE-gTT54 (3:59-4:40) https://youtu.be/25uPPds-3ns (3:00-3:24) https://youtu.be/-yXlty0eFFk (0:22-0:37) https://youtu.be/4sWTdH8xqK4 
https://youtu.be/-noygk1uzq4 (1:49-1:53) https://youtu.be/IvlYLroJrFk (15:50-16:01)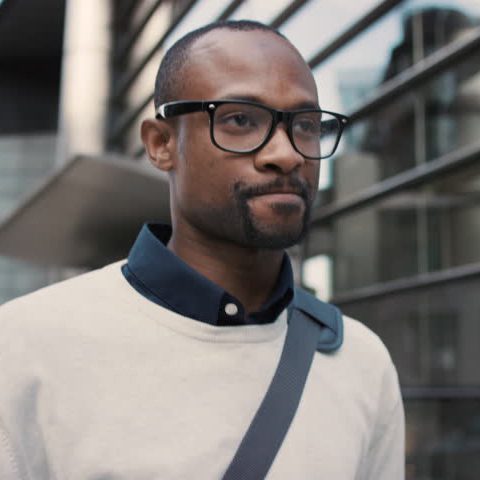 Chad is a professional journalist specializing in Hip-Hop culture and writing music reviews.